When a family member goes through a death the initial reaction is over whelming.  No matter how prepared or unprepared someone is, it is still a shock.  As days and weeks go by many emotions are played out, but still there is an empty void that will never be replaced. Frances who lost her husband unexpectedly was devastated and did not know how she would ever survive.  While talking to her a few weeks after the funeral service she said, "I don't want to ever get over the loss, I just want to get through it." Those profound words have stuck with me ever since.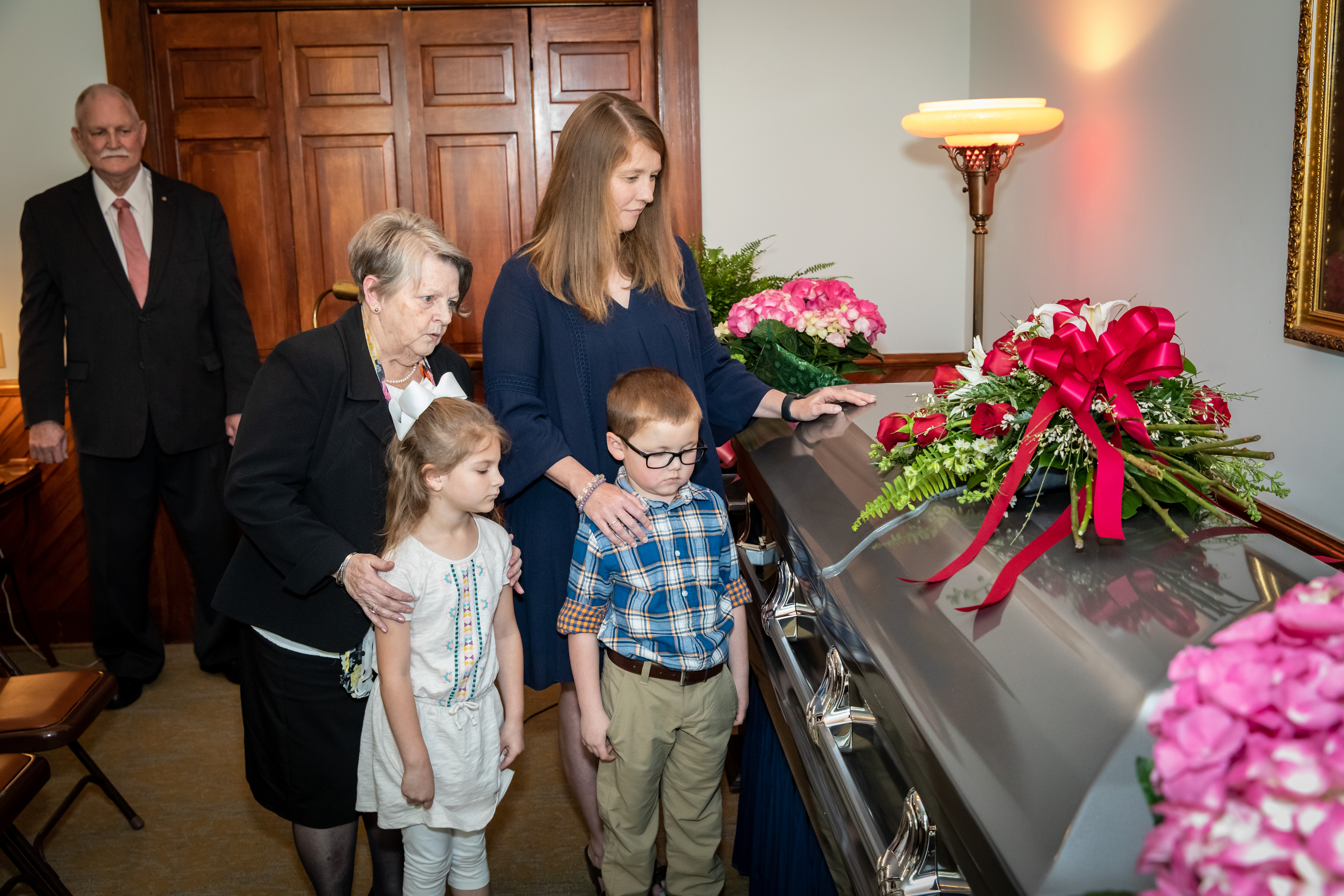 When it comes to types of services there is no right or wrong way. In fact we recommend that a family take as much time as they need to plan their service. It is a time of reflection. A person's life no matter how many years is summed up in just a few minutes at a service. There is only one chance to get it the way you want it. Whether some one is thinking of a simple cremation service, or a traditional funeral it is all an opportunity to memorialize that loved one. Personalization is very important and there are many different ways to personalize a service. The saying, a picture is worth a thousand words is brought to life at a funeral ceremony. We recommend video tributes for any family who wants one. They are a way of bringing together memories that will last forever. We offer most any type of service. It is recommended that a person take the time to give their family and or funeral director their final wishes. For more information on preneed we have a page designed specifically for your needs. When someone asks how much a funeral cost it is determined by the type of service someone wants. We try to make pricing as simple as possible by offering packaged pricing. This type of pricing is considerably less expensive than itemized pricing and affords all families the same service without bias. For complete pricing information, go to our documents page and view our general price list.
Green / Eco-Friendly Burials
Today when we hear the word "green", it is associated less with the color itself than with the popular environmentalist philosophy. Consumers are increasingly concerned about environmental issues, and even those skeptical of all the political rhetoric will admit to a feeling of stewardship when it comes to taking care of our planet. They are making choices based on what they perceive will positively impact the earth, "reduce their carbon footprint", save energy, and sustain instead of deplete natural resources. It is evident everywhere in our daily lives. Things like recycling, reusable shopping bags, organic food products, biodegradable waste, energy efficient appliances, hybrid vehicles, and the controversial global warming debate are all proof of the green mindset.
Exactly what is a green burial? Well, essentially, it is one designed to minimize disturbance to the earth. First think about a traditional funeral. The deceased is laid to rest in a permanent container, the casket, which is lowered into a protective vault at the gravesite, and is marked by a headstone or monument. All of these things become a lasting part of the environment.
Read some of the common questions about Green Burial.
The focus of a green funeral is just the opposite. Instead of the usual casket, the person is placed in a simple casket, one made of natural wood or other material that will biodegrade over time, constructed with wooden dowels instead of metal hardware. Some may prefer to forego a casket altogether, opting instead for a burial shroud made of natural fibers.
Learn more about Green Burial Products.
The Green Burial Council is a non-profit organization that promotes green burials. For more information on this topic, check out their website, www.greenburialcouncil.org. PinesFunerals is certified by the Green Burial Council to provide green burials.
We encourage you to contact us to learn more.