Ann Judith Collins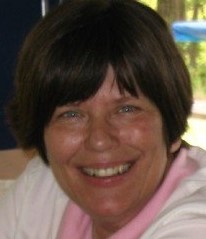 July 13, 1947 ~ May 28, 2022
Gaelic: "Slainte Mhath' is a h-uile beannachd dhuibh" 
Translation: "Good health and every blessing be with you"
Southern Pines – Ann Judith Collins (born Curtis), age 74, of Durhamville, NY, passed away on May 28, 2022, while in skilled nursing care. An avid reader and intrepid spirit, she adored her grandchildren and was a fiercely loving mother and sister. She was a graduate of Oneida High School in 1964 and obtained her B.A. from Syracuse University in 1993. Ann joyfully pursued her interests and was an accomplished gardener, bird watcher, knitter, and craft maker. She delighted in watching Marvel movies and she never faltered in courageously sharing her opinions on political matters.
An adventurer at heart, Ann was, for a time, a resident of New York, Missouri, Oklahoma, and North Carolina. She was preceded in death by her parents, her younger brother, Paul, and her son, Adam. She is survived by her children, Brian Collins and his wife, Cindy; Matthew Collins and his wife, Jennifer; Timothy Collins and his fiancée, Kim; a brother, James Curtis; a sister, Joan Gillis; a brother, Robert Curtis and his wife, Karen; and three grandchildren, Justin, Kyra, and Jessie.
Ann's request, there will be no service, but friends may make memorial contributions in her honor to St. Jude's Children's Research Hospital.
Powell Funeral Home is serving the Collins family.
Online condolences may be left at www.pinesfunerals.com
Memories Timeline
---