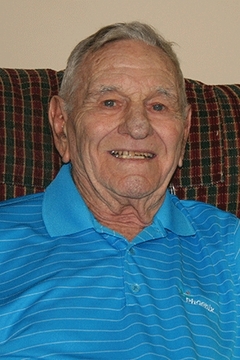 Arthur J. Mathews Jr., 89, of Southern Pines passed away peacefully on October 7, 2016 after a short illness at FirstHealth of the Carolinas in Pinehurst, NC.
Art was born in New Orleans, LA on June 15, 1927 to Arthur and Josephine Mathews Sr. He graduated from Christian Brothers College in St. Louis, Mo.  He served in the United States Navy during World War II.  In 1951 Art married Barbara Smith in St. Louis and began their life together in Denver, CO, where they started their family.  Art worked in the textile industry with JP Stevens in Detroit, MI; St. Louis, MO; and in 1968 moved his family to Southern Pines, NC.  Barbara and Art were married for 28 years before her passing in 1979.  In 1982 Art married his second love, Laura Thomas.  After Art's JP Stevens career, he touched many lives and made many friends at Legacy Golf Links, the Elks Club, and the VFW.  He was loving husband, father and friend and will be missed by all that had the privilege to know him.
He loved playing golf with family and friends, watching his St. Louis Cardinals, eating ice cream and sweets.  It brought him great pleasure to send birthday cards to his family as it gave him time to reflect on his ever-expanding family tree.  Art was known for being very organized.  He put a label maker to good use and he always enjoyed family gatherings.
Art was preceded in death by his parents, Arthur and Josephine Mathews Sr., brother Robert Mathews, first wife Barbara Smith Mathews and second wife Laura Thomas Mathews.
He is survived by son Robert Mathews, wife Sarah of Southern Pines; daughter Joanne Layel, husband Michael of Charlotte, NC; Richard (Rick) Mathews, wife Martha of West End, NC and James (Jim) Mathews, wife Lesa of Gainesville, FL.  Survivors of his second marriage include stepchildren Steve Wilson, wife Lisa of Virginia, MN; Pam Hamlin, husband Bruce of Frisco, TX; Jan and Lee Leland of Charlotte, NC; Allyson Phillips, husband Glenn of Goldsboro, NC; Kim Nichols of Buford, GA and by several cousins and extended family members.
Art enjoyed spending time with and seeing his seven grandchildren and seven great grandchildren, 13 step grandchildren, and 12 step great grandchildren grow up over the course of his life.  They include Tom Layel, wife Kelley of Charlotte, NC; Anne Layel Haist, husband Brion of Brooklyn, NY; Melissa Mathews Snyder husband Edward of Banner Elk, NC; Amanda Mathews Musgrave, husband Aaron of Fairfield, IL; Heather Mathews of Mount Ariy, NC; Jamie Mathews Martin, husband Peyton of West End, NC and Joey Mathews of Gainesville, FL.  Adding to the wonders of Art's life were the great-grandchildren, Kaitlyn and Kensley Layel of Charlotte, NC; Kaylee and Keegan Musgrave of Fairfield, IL; Claire and Samuel Haist of Brooklyn, NY and Edward Snyder IV of Banner Elk, NC.
A service of celebration for the life of Art Mathews will be held on Friday, October 14 at Powell Funeral Home and Crematory, 160 E. New Hampshire Avenue, Southern Pines, NC. Family will receive visitors at 1:00 PM prior to the service at 2:00 PM officiated by Reverend Dr. Glenn Phillips, Jr.  Following the service, there will be an Internment of Ashes at Mount Hope Cemetery.
In lieu of flowers, memorials may be made to Foundation of First Health/First Response, 150 Applecross Road, Pinehurst, NC 28374, your local Hospice or the Boys & Girls Club.
Powell Funeral Home and Crematory of Southern Pines is assisting the family.
To share condolences online, please visit www.PinesFunerals.com
Tribute Video
Memories Timeline
Photo Gallery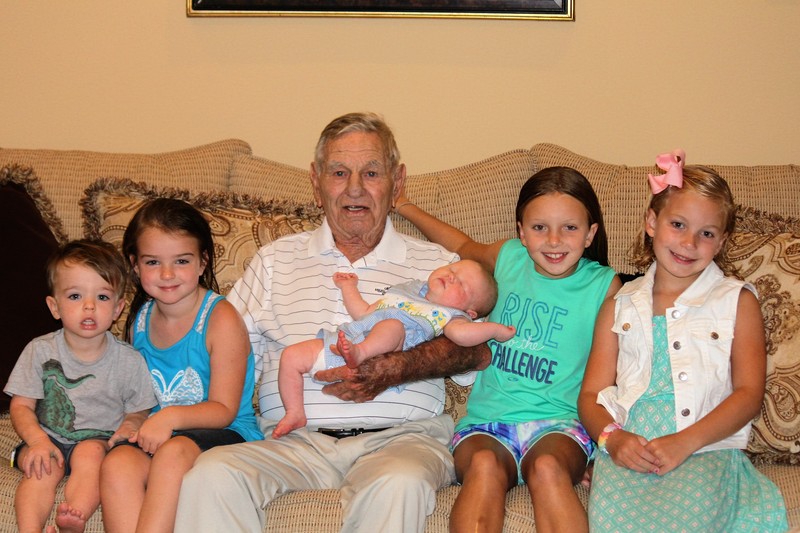 Guestbook
Sign the Guestbook, Light a Candle