Asa B. Foster, Jr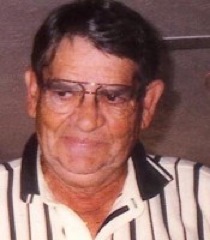 January 29, 1930 ~ May 24, 2010
Pinehurst, NC
Asa B. Foster, Jr. P.E. had a tee time with his Lord and Savior, and departed this life on Monday, May 24th at 10:25 p.m. earlier, he said he had a wonderful life and was prepared for this departure.' Please remember me as an honest and generous friend,' said Asa.
After graduating from Georgia Tech with a BCE in 1952, Asa was commissioned a 2nd Lieutenant in the Corps of Engineers and served in Korea. He returned to Atlanta, Ga. and worked for Consulting Engineering firms until 1961. He went to work with the Public Health Services and later became the USEPA. Asa is a registered engineer in Georgia, Alabama, Mississippi, Tennessee, Kentucky, South Carolina and North Carolina. Asa ran each of the following programs of the USEPA at the regional division level: Water, Air, Solid and Hazardous Waste, Pesticides, Radiation and Noise. He received numerous awards from the EPA and the Office of Management of Budget, and served as president of the Georgia Section of Civil Engineers. Asa was selected as Engineer of the Year in government by his peers.He had the privilege of having Martin Luther King III on his staff and worked alongside Vivian Malone Jones, the first black female graduate of the University of Alabama.As Chairman of the ASCE National Convention in Atlanta, Asa had Dr. Martin Luther King Jr. to grace the podium and bless the luncheon.He had the honor of spending an afternoon with Bobby Jones' caddy while his radiation staff consulted with the caddy's attorney regarding a power line near his property.
Asa retired from the EPA early at age 50 and then worked for a firm that operated water and waste water plants for cities under contract. He was very successful in selling the services. Along the way, he made many lifelong friends. Asa is a Life Member of the VFW and NARFE, the American Society of Civil Engineers, and the Georgia Sheriff's Association. He also was a member of the American Legion.
Asa was preceded in death by his loving parents Asa B. Foster, Sr. and Opal Turner Foster, his only sibling Martha Tipton, and wife of 41 years, Ann Griggs Foster.
Asa is survived by; his loving wife and soul mate, Charlotte M. Foster, two stepchildren, a son William R. Perkins, Jr. of Cary, N.C., daughter Kellie Perkins McLendon and her husband, Steve, and granddaughter Logan Nicole McLendon of Wilmington, N.C.
Family will receive friends from 7:00 to 9:00 p.m. on Friday, May 28th at Powell Funeral Home in Southern Pines, N.C. A graveside service will be held at Pinelawn Cemetery at 4:00 p.m. on Saturday, May 29th. Following the service, a Celebration of Asa's Life will be held at the Foster's home at 16 Greyabbey Drive in Pinewild Country Club for family and friends.
In memory of Asa, donations may be made to St. Jude Children's Hospital at P.O. Box 50, Memphis, Tenn. 38101.

Memories Timeline
---