Barbara L. Pinckney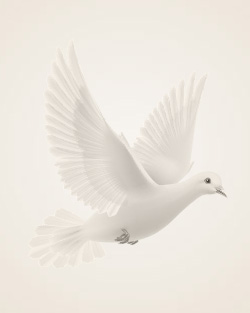 May 6, 1920 ~ July 14, 2010
Barbara L. Pinckney, 90, of Penick Village died Wednesday, July 14, 2010 at FirstHealth Moore Regional Hospital.
Services will be announced at a later date
Born May 6, 1920 in New York City, NY she was a daughter of the late Cotesworth C. and Marjorie Listoe Pinckney.
Miss Pinckney was educated at St. Mary's Episcopal School in Peekskill, NY and Scudder-Cullver School in New York City.
Formerly of New Rochelle, NY, Darien and Stamford, CT, she worked for a number of years in New York City before moving to Connecticut, where she worked for 22 years for the Connecticut Bank and Trust Company, retiring in 1975 then worked part-time in Stamford until 1981, when she moved to Winston-Salem, then she moved to Southern Pines.
She was a member of St. Timothy's Episcopal Church in Winston-Salem, the Daughters of the American Revolution, and the Order of the Eastern Star, Old Town Chapter No. 355.
She is survived by a sister, Mrs. Charles W. Buek (Marjorie Ann) of Columbus, a niece, Mrs. James H. Beggs of Las Vegas, NV, a nephew, Thomas W. Buek, of Hendersonville, and three great nieces and a great nephew.

Memories Timeline
---