Charles Francis Henritze Jr.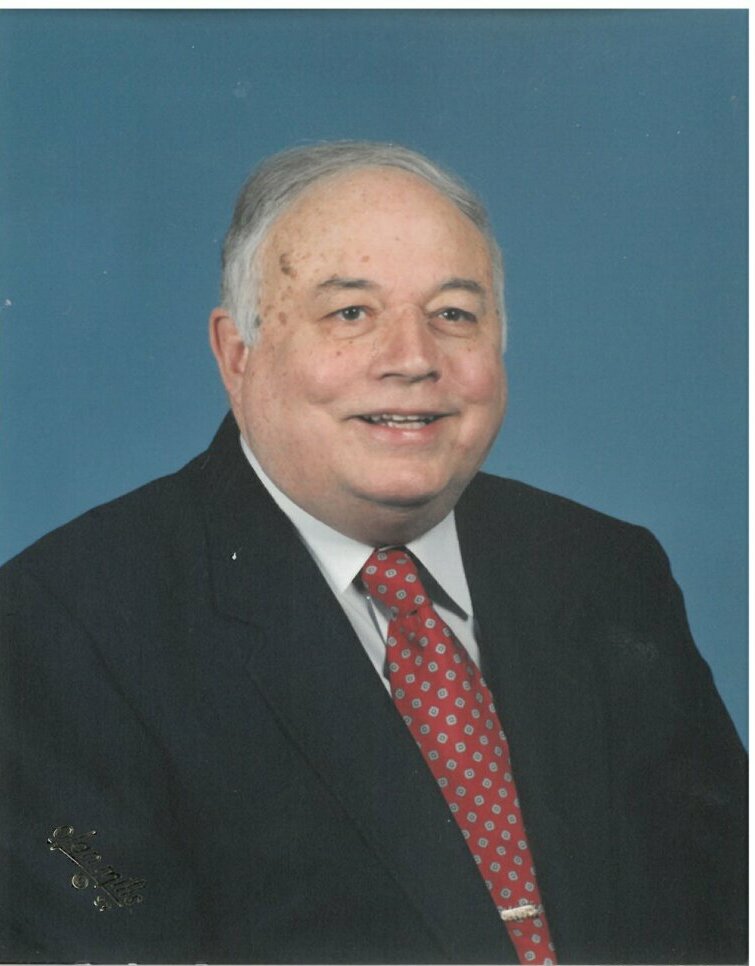 June 1, 1928 ~ April 29, 2023
Charles Francis Henritze, Jr. went to his eternal home on April 29, 2023, at 94 years of age.  He not only walked in heaven arm and arm with Jesus but to the greetings embrace of his beloved parents and sisters along with the welcoming ancestors he heard so much about through the years but never met on earth.  
Charles was born in Bristol, VA on June 1, 1928, at the old Kings Mountain Hospital.  He spent most of his life in Bristol, TN.  Regardless of where he went in life, Bristol remained always in his heart as he eagerly told all he met about the twin cities and how the state line dividing the state of Tennessee and Virginia ran down the center of town creating two cities in one.  
Charles was definitely a son of Bristol but also of the late Charles F Henritze, Sr. and Lois Horton Henritze. He knew well his ancestry from his Irish and German heritage to his eastern Virginian heritage.  His love for knowledge of ancestry, however, did not stop with his own family history.  He knew much of the history of Bristol and the people who made the twin cities so great.  He spent his career as a librarian working many years in the Bristol library retiring in 1992.  One of the praises heaped upon Charles at his retirement was that many people came to the library to speak with Charles about their ancestry and that of the towns.  He knew so much and was so willing to share with others.  
Besides ancestry, he loved trains and knew a lot about them.  As a child, he loved to watch the switching of the engines as the trains arriving from the states in one state must switch engines to continue the journey.  This was because in his childhood Virginia train tracks and those of Tennessee were each owned by different companies, and one could not use the tracks of the other.  His passion for trains also came from having his father's brothers along with his grandfather Henritze as engineers on the trains.  
One of his great loves was opera. He loved it from an early age.  He would laugh that in the home of country music, he loved to listen to opera.  He finally achieved his dream of attending several operas at the New York Metropolitan Opera. He talked about that dream come true for the rest of his life.  He also visited the opera house in Washington, DC.  When the local theater brought live opera to the screen in Bristol, he was there almost every Saturday.  It was a great thrill for him.
Charles loved his Bible. One of his goals was to read the Bible cover to cover.  He had never read the Scriptures starting in Genesis and reading through the book of Revelations.  He started in 2021 reading Genesis skipping the Psalms he continued through the end of the Bible.  He then went back to the Psalms. In March 2023, he finished Psalms thus reading completely through the entire Bible.  He shared his journey throughout his readings and celebrated the completion.
Charles was a graduate of East Tennessee State University with a degree in English.  He received his Master's Degree in Library Science from Appalachian State University.  But while he had many achievements and much knowledge including these, his love of God and church stood above everything.  
One of his proudest memories was that of joining State Street United Methodist Church on January 29, 1950.  He was so excited to be able to travel back to Bristol to attend worship services one last time to celebrate his 70th anniversary of joining State Street UMC in 2020 just before the pandemic shut everything down.  The people of State Street UMC remained throughout his life so special in him. Even when declining health and the need for a friend in North Carolina to care for him necessitated a move to Carthage, NC, the people of State Street stayed in touch, writing letters, sending cards along with church bulletins and newsletters.  
It was his love for his church that he requested his funeral be there.  There, therefore, will be a celebration of his life and faith at State Street United Methodist church on Wednesday, May 3, 2023, at 2:00 pm. Burial will be in the family plot at Shelby Cemetery being laid to rest beside his beloved mother whom he took care of for many years.  
 Beside his parents, he is preceded in death by his sisters: Agnes Brown and Martha Ashburner Rigdon.  He is survived by his three nephews: Jim Ashburner with wife Carol; Bill Ashburner and Steve Ashburner and wife Rebecca.  He also has many great-nieces and great-nephews along with numerous great-great nephews and nieces.  Additionally, there are his great friends in Bristol who cared for Charles for many years, Larry and Betty Horne and his friends in Carthage, NC Rev. Michael and Rev. Melissa Swofford.  We must also lift up his many friends at both State Street UMC in Bristol and Julian United Methodist Church in Julian, NC whose people adopted Charles and have loved him deeply for these four plus years.  
Fry-Prickett Funeral Home in Carthage, NC are handling arrangements there with Oakley-Cook Funeral Home of Bristol, TN handling things for the family and State Street UMC.
Memories Timeline
Guestbook
---