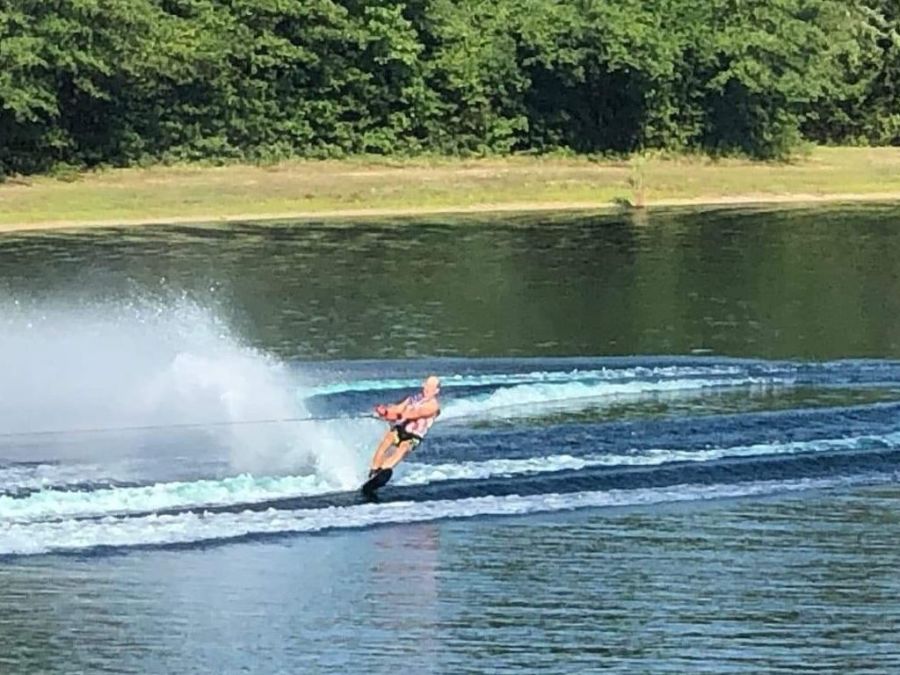 Dale Lawrence Schaefer, 67, of Sanford passed away unexpectedly at home on Saturday, August 10, 2019. Dale was born June 25, 1952 in Glendale, California to Dale Joseph Schaefer and Peggy Lou Greer. He is survived by his loving wife Lorie Schaefer; mother Peggy Taylor of Jackson, Miss.; daughter Amy Utt (Michael) of Matthews; son Stephen Schaefer of Sacramento, Calif.; stepsons Sean Nichols (Fran) of Valencia, Calif.; and Jason Nichols of Jonesboro, Ark.; grandchildren Noah Nichols, Mason Nichols, Ashlynn & Walker Utt and Aubrey & Savannah Schaefer; brother Leonard Schaefer of Torrey Pines, Calif.; and many loved friends and family. He is preceded in death by his father.
Dale viewed each day of his life as a challenge and as an opportunity. He was employed in the computer and computer systems industry for most of his adult life with companies including IBM in Southern California and Sirius Computer Solutions in North Carolina where he marketed and serviced large computer systems for national enterprises including AARP. He was highly successful in his profession and was well respected for his knowledge and work ethic.
Before he and Lorie and their children moved to NC in 1995, while still living in Southern California, Dale volunteered and qualified as a Reserve Deputy for the L.A. County Sheriff's Department. As a Reserve Deputy he served during the L.A. riots and the aftermath of the Northridge earthquake. He was again, well respected and professional in his service to the community.
After moving to N.C., Dale and Lorie eventually settled in Carolina Lakes and built a beautiful and welcoming home on the dedicated ski lake. Dale was an avid water skier and began skiing as a teenager with his younger brother Lemo at the Salton Sea in California. While it was a hot, briny and barnacle filled body of water, both he and Lemo were hooked and became passionate about the sport. In recent years, Dale skied with his good friends Vic and Jimmy on a regular basis. He and his friends set up their own slalom course where they skied mornings and afternoons when work and weather permitted.
Dale was a very good water skier and as he got older he qualified as a "senior" for a number of senior ski tournaments. Jimmy and Vic expressed their admiration for Dale finishing in first place in several of these "senior tournaments" and never failed to remind him that he was the only skier in these winning "senior tournament" performances.
He and several water sports friends took overnight jet ski trips on the Cape Fear River to the N.C. coast and into the surf. Dale was always up for a watersport adventure.
Dale's passion for detail and for analyzing how complicated structures worked helped him to become a very talented electrician, mechanic, structural builder and detailed finisher craftsman. Dale was also passionate about keeping his large yard and lake frontage meticulously constructed, maintained and manicured.
Dale was very active and generous with his time, knowledge and organizational skills in the Carolina Lakes POA and was elected to the board overseeing street maintenance and other issues in the community. Dale was always a problem solver.
Dale was generous with his time and talents and regularly helped friends and neighbors. If you were lucky enough to live next door to Dale, you had the best landscaping service in town.
Dale's glass was always half full. Dale was a very friendly and outgoing man, but also very direct and honest. He was never mean-spirited, but if you asked Dale for his thoughts or opinions, he would give them honestly.
Dale's overriding passion was for his family. He was proud of his children and was a strict but loving father and a doting Pa Dale to his grandchildren. Most of his children's favorite memories with him include spending summer days out in the boat or him embarrassing them by wearing incredibly short shorts from the 70s, affectionately coined as "Larry Wear" by all his loved ones.
The celebration of life for Dale, who celebrated life every day, will be held at the home he and Lorie built and loved on Saturday, August 17 from 1 pm – 5 pm. Friends and family are welcome to come by during that time. Carolina Lakes – 200 Cedar Ln, Sanford, NC 27332. Please state you are coming to the Schaefer Memorial when entering the gate.
Donations can be made to curesma.org or the Triangle Beagle Rescue.
Memories Timeline
Guestbook
Sign the Guestbook, Light a Candle