Daniel L. Rodgers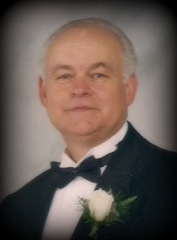 Pastor Daniel L. Rodgers went home to be with the Lord on Feb., 14, 2010, Sacramento, CA after a long illness with cancer.
He is survived by his wife Katie, three daughters: Dana King, Donna Tuttle, Anita Simmons and siblings Les Rodgers, Rick Rodgers, Loretta Harvey. He had 8 grandchildren and 3 great grandchildren.
He graduated from Tennessee Temple University (B.A.), Covington Theological Seminary (M. Min.), and Trinity Theological Seminary (M.Div.) and a board member of the International Board of Jewish Missions.
He founded Bible Fellowship Baptist Church at 9900 Horn Road in Sacramento, CA; serving 25 years as a faithful minister of God, striving each day to point souls to Christ
A viewing for family and friends will be held at Acorn Ridge Baptist Church on Sat., Feb. 27, 2010, 1:00 p.m. - 2:00 p.m. Funeral services will follow with Dr. John Williamson and Rev. Edwin Moore officiating. Burial service at Acorn Ridge Baptist Church cemetery.
The family sends thanks for the comforting words, prayers, and floral tributes.
Kennedy Funeral Home is assisting the family.

Memories Timeline
---