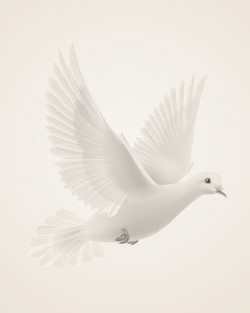 July 5, 1925 ~ December 5, 2016
Southern Pines, NC
Daniel L. Grimes, 91, died peacefully on December 5, 2016 at the Medical Center of St. Joseph's of the Pines in Southern Pines, NC.
He was predeceased by his wife, Pauline, "Polly" Smith Grimes, whom he married in 1949. His siblings, Vera Barker, Frank Grimes, Bob Grimes and Esther Buscher also predeceased him.
He leaves 13 nieces nephews and many close friends.
Born on July 5, 1925 in Washington DC he was the youngest son of the late Esther and Frank Grimes.
Before completing high school where he was a star football player, Dan joined the Army during World War II and served in the Pacific. At that time both his brothers served in the military, Bob also in the Pacific and Frank in South America.
He completed high school after the War and attended George Washington University under the GI Bill majoring in accounting. Following in his brother's footsteps Dan joined the FBI and served in several locations including Bemidji, MN. He left the FBI after eight years of service.
After leaving the FBI he held several positions in Corporate Security at American Airlines and Chubb Corp. He was appointed as Senior Vice President of Bankers Trust in New York City from 1966 until his retirement in 1990. At Banker's Trust, the sixth largest bank in the United State at the time, he had corporate wide responsibility for security. He also was very active in Interpol. He and Polly resided in Bronxville NY prior to retiring to Southern Pines where he enjoyed family, good friends and lots of golf.
A private interment will be held at the Cedarwood Cemetery in Hertford N.C.
Powell Funeral Home and Crematory of Southern Pines is assisting the family
Memories Timeline
Sign the Guestbook, Light a Candle