Darrell Lynn McNeill Jr.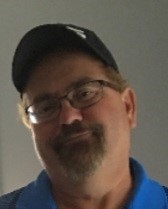 August 2, 1967 ~ April 9, 2023
Darrell Lynn McNeill Jr, age 55, passed away on Sunday, April 9, 2023, at UNC Chapel Hill Medical Center. A native of Moore County, NC, he was the son of the late Darrell McNeill Sr. and is survived by his mother, Barbara McNeill. Darrell was a hardworking man and loved sports.
His work ethic brought him the opportunity to take over the business his grandfather started, McNeill Construction. Later, he and his brother Danny, would create the business, D&D Concessions, building food trucks. 
The family shared that he loved to travel, he and his late wife, Cathie, adventured to nearly every big baseball stadium in the US, his favorite team being the Atlanta Braves. He regularly travelled for golf and bowling tournaments. He and Cathie were members of the Sandhills Bowling Center. Darrell was a huge Dallas Cowboys football fan and when it came to NASCAR, Kyle Petty was the star always, and Tarheels had his heart. One could never walk into the house without ESPN being on the tv…and that tv had to be the biggest and newest so everyone could watch. Darrell enjoyed a getaway and his favorite vacation spot was anywhere with sun and blue water where he could relax and go fishing.
He is described as having a deep sense of loyalty, a great sense of humor, always the jokester; family was the center of Darrell's life. His son will treasure the times he and his dad worked together, building, hammer in hand. His daughter holds the memory of the day her dad surprised her with a plane ticket to California; he knew how important it was to her and how much she wanted to go…"that's one thing about my daddy, he would always make sure I would be able to experience anything I wanted to in life. He always said just go have fun!! You deserve it!!"
Darrell is predeceased by his father, Darrell Lynn McNeill Sr., his wife Cathie McNeill, and his sister Lana Renee McNeill.
He is survived by his loving children; Amanda and Darrell "Trey" McNeill III; his mother Barbara McNeill; his brother Danny and wife, Kathy McNeill; his step-children: Karl and Erik Eifert and Jennifer Thomas; nine grandchildren and several nieces and nephews: Felicia, Danielle, and Ashley McNeill and Timothy and Brandon Young.
Friends are invited to the visitation on Friday April 14, 2023, between 3-5PM at Fry & Prickett Funeral Home in Carthage, NC. The funeral service will follow at 5PM at the funeral home.
Fry & Pricket Funeral Home is honored to serve the McNeill family.
Online condolences may be left at www. pinesfunerals.com
Memories Timeline
Guestbook
---