David Wayne Cagle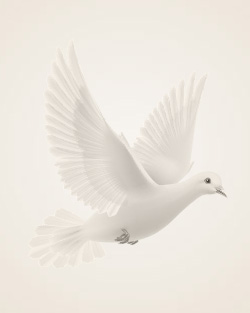 July 28, 1971 ~ October 8, 2023
David Wayne Cagle, age 52 of Carthage, NC unexpectedly died October 8,2023. 
The family is having a viewing at Fry & Prickett Funeral Home in Carthage on Thursday Oct. 12, 2023 from 6 pm to 8 pm.  The family will receive friends at other times at David's home.  
The Funeral services will be at 2 pm on Friday Oct. 13, 2023 at Halls Memorial with Pastor David Johnson officiating. Burial will  follow at Lamms Grove Cemetery. 
David was born at the Stanley County Hospital on July 28, 1971 to his mother, Judy Lynn Foster and his father, Jimmy Wayne Cagle. He worked in the paving industry for almost 30 years. During those earlier years he was mentored by David McKenzie & also worked for him. Then another special man sought him out and he became an employee of Riley Paving. He not only looked up to Mr. Riley as a boss, but he respected him very much. Mr. Riley always pushed David to be the best he could be and always wanted him to be happy, successful and to reach his goals. David did that when he got to start his own paving business called Cagle's Paving LLC; He was so happy and proud of his new company.  
Not only was David a hard working man, he was a devoted son, brother, grandson, daddy and grandpa. As well as a beloved uncle, nephew, cousin, and friend. He was an amazing best friend and friend to many! He was all about second chances and loved to see people doing good and would push everyone to do their best. David was an avid Carolina Tar Heels fan! He loved watching and playing basketball; more so with watching and going to games these last few years but definitely loved going to a gym or court and playing ball for hours back in the day. He carried the love for basketball over to his grandsons and loved watching them play ball. He loved having cookouts & family get-togethers! Riding four wheelers and fishing as well!! "Going Out and Dancing" was necessary for a while; he just loved to have a good time! Going to the beach and on family vacations was a must! He loved spending time with his grandsons, family & friends! David was an inspiration to so many and will be greatly missed!  
He is preceded in death by his: younger brother Danny Ray; Granny Cagle; Grandma Louise; brother-in-law Kurt Bullard; nephew David Ray: cousin Jeremy Brown.  
He is survived by; his only daughter Amber Cagle & Fiancé Shawn Saunders of Robbins; four grandsons; Nicholas Andrew Gonzalez, Elijah Shawn Saunders, Joseph Wayne Saunders a.k.a "JW," Joshua Pope. His two sons that he raised as his own: Derwood Kirk Norris of the home & Jeremy Lindsey of Carthage. His mother: Judy Lynn Foster of Carthage; father: Wayne Cagle: only sister; Crystal Lynn Bullard & Randolph of Wagram, along with five nephews, Nathen, Chris, Josh, Mike Mike of her home & Curtis Bullard of Greensboro; three brothers: Jamie Dills of Carthage, Brain Jeffries of Cameron, Pete Cagle; Bradley Foster & Jennifer of Carthage along with niece's Lynn & Elena of his home.  
He was loved by many and will forever remain in the hearts of those who held him in their heart dearly. He will be missed, and we hope to continue his life by spreading the memories to the future generations. 
Fry and Prickett Funeral Home is serving the Cagle family.
Condolences on line at pinesfunerals.com
Memories Timeline
Guestbook
---