Elinor Sullivan Gorney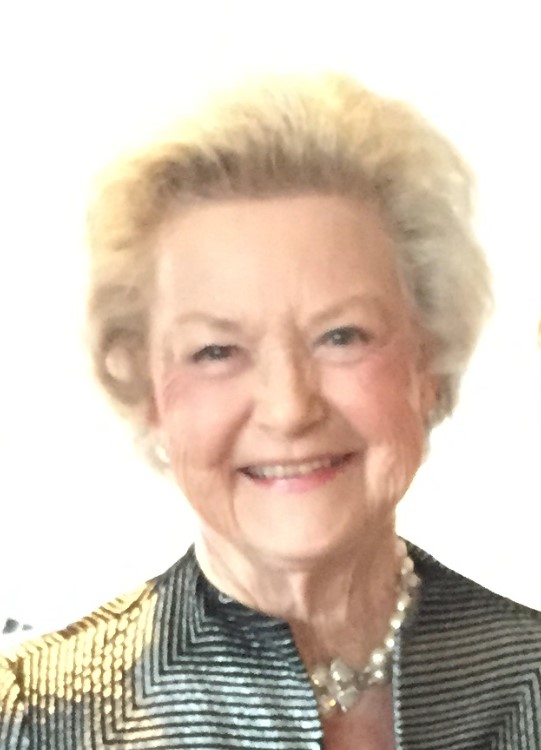 May 29, 1927 ~ February 8, 2020
Elinor Sullivan Gorney, of Pinehurst, NC and formerly of Dover and Wellesley, Massachusetts passed away peacefully on Saturday February 8, at St. Joseph of the Pines in her 92nd year.
She was born in Boston, Massachusetts the second daughter of the late John and Viola Linstrom.  Elinor's love and talent for all things art brought her to the Jackson Von Ladau School of Art with a concentration in fashion design. After graduation, she was employed at a Boston design house as an interior decorator.  
Her determination to succeed in all that she touched was fostered in her early years and carried throughout her life. A dignified lady described by some as both tough and tender; she led a vibrant life. From her love of art, to the golf course, games of bridge, and knitting for her many grandchildren, she 
excelled, however, family was her top priority.
A beautiful, loving and determined wife and mother, Elinor devoted her life to raising her four children with her husband Dave. They were married and lived in Massachusetts for many years until the love of golf brought them to Pinehurst, NC in 1980. Although she enjoyed all things Southern, Elinor never lost her mild Boston accent. 
A former member of Charles River Country Club in Newton, Massachusetts and the Country Club of North Carolina, Elinor was the proud owner of not one hole-in-one, but four.
Elinor will be dearly missed by her daughters Carol Sullivan (Chase), Diane Sulser (Chip), Donna Archibald (Paul) and her son David Sullivan (Sue); her grandchildren, Paul Archibald, Brad Archibald, Keith Archibald, Greg Sulser, Amy Sulser Devaney, Douglas Sulser, Betsy Sulser Shamoian, Will Sulser, Alex Sullivan, Justin Sullivan, Nathan Sullivan and Ella Sullivan; her seven great grandchildren (with 3 more on the way!); and her two nieces, Judy Collins and Leslie Rutherford. Also survived by her step children Jon Gorney (Nancy), Marylu L'Hommedieu, and Lee Ann Hoover (Tom); eight step grandchildren and 13 step great grandchildren.
She was preceded in death by her parents, sister Virginia Purdum, husband David Sullivan and her husband John Gorney who recently passed away in Southern Pines. The family wishes to thank Glenda Person, Elinor's long-term caregiver and dear friend. 
A memorial service will be celebrated at St. Theresa's Catholic Church in Sherborn, Massachusetts on February 22, 2020 at 11am.  Family and friends are invited to attend. Interment is private. Contributions in Elinor's memory may be sent to the Francis Ouimet Scholarship Fund, 300 Arnold Palmer Blvd. Norton, Massachusetts 02766. 
Powell Funeral Home is serving the Gorney Family.
Memories Timeline
---