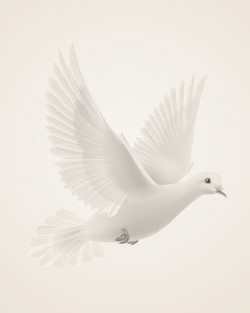 Elizabeth Mendenhall Younts, 89, of Southern Pines, died Wednesday, Sept. 2, 2009.
A memorial service will be held at Brownson Memorial Presbyterian Church, Southern Pines at 11 a.m. on Wednesday, Sept. 9. Mrs. Younts was born in Winston Salem, N.C, Oct. 19, 1919. She attended Reynolds High School in Winston Salem, Greensboro College in Greensboro, N.C., and was awarded a George Eastman Fellowship to attend the University of Rochester Eastman School of Music (MusB) and a fellowship to the Juilliard School of Music.
In December 1942, she married Jack Spurgeon Younts, of Greensboro. In the 1940s, while he served in the United States Navy in World War II, Mrs. Younts worked in New York City. She was an organist for the Arthur Godfrey Show on the CBS Radio Network, staff organist and pianist at the ABC and NBC radio networks and a resort supper club performer.
In 1947, they moved to Southern Pines and started radio station WEEB, Southern Pines first radio station. They sold the family-owned business in 1982, after 35 years of ownership, when she and her husband then retired
For many years she performed and entertained with her musical talents at many local functions and community holiday events at The Carolina-Pinehurst Hotel, Pine Needles, Mid-Pines and Weymouth. In the 50s and 60s, she was organist for The Village Chapel in Pinehurst.
Mrs. Younts served as a founding member of the N.C. School of the Arts in Winston Salem, Sandhills membership chairman for the N.C. Symphony and the N.C. Musical History Association. She was a founding member of the Moore County Musical Association, first president of the Garden Club of the Sandhills and worked to have Weymouth and the Malcolm Blue Society designated to the National Register of Historical Places. She was a member of the Moore County Historical Association, helping to plan the historical exhibit for the Southern Pines Centennial Celebration at the Southern Pines Library.
She was a lifetime member of the American Women and Radio and TV, Whos Who in the Media and Communications, Friends of the Kennedy Center, the DAR and the National Society of the Colonial Dames XVII Century.
She is survived by two daughters, Gerlind Younts-Peretz, of Wilmington, N.C., and Sandra Hitesman, of West Palm Beach, Fla.; a son, Millard Younts, of Richmond, Va.; and four grandchildren. She was preceded in death by her husband, Jack, who died in 1987.



Memories Timeline
Sign the Guestbook, Light a Candle