Elizabeth Webster Frye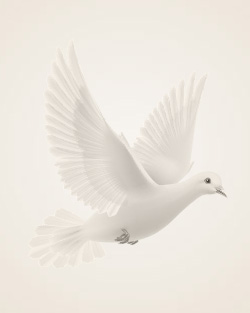 May 18, 1937 ~ January 13, 2011
Elizabeth W. Frye
Whispering Pines - Elizabeth (Betty) Webster Frye, 73, passed peacefully, surrounded by family, Thursday, January 13, 2011 in FirstHealth Moore Regional Hospital.
She is survived by two brothers, Sterling F. Webster, III and wife Elizabeth Jane of Kill Devil Hills, NC; Deems B.Webster amd Elisabeth (Liz) Lear of Key West, Florida; three daughters, Irene W. Frye (Poston) of Pinehurst, Jan L. Frye and Randy D. Jennings of Silver City, New Mexico, Karen R. Watson and husband Robert M. of Wilson, NC; and 4 grandchildren, Brian W. Watson of Hertford, NC, Sheryl A.Watson of Wilson, NC, Michael A. Poston of Pinehurst and William P. Poston, LCpl, US Marine Corps and wife Desiree, stationed in Camp Pendleton, CA.
Ms. Frye was preceded in death by her parents, Sterling Fountain Webster, Jr and Irene Bourne Webster.
Ms. Frye was born in Winston-Salem, NC, raised in Madison, NC and received a bachelor's degree in Education and English from the University of North Carolina in Chapel Hill. She received a master's degree in psychology from Furman University in Greenville, South Carolina. Betty remained a die-hard Carolina fan.
Betty loved the game of tennis. She had a long association with the Sandhills Tennis Association (STA): promoted local tennis participation through women's weekly clinics, helped put on the state Sandhills Junior Tournament, served on the State Ranking Committee for 16 year olds, and served a term(s) as president of the STA. In her later years when she was unable to play due to illness, she continued to enjoy the company and laughter of her tennis buddies.
Elizabeth was passionate about her views and believed in making a difference through the American process. She served as the Democratic Chair of the Eureka District for several years. On drives through town she could point out where the 'good democrats' lived.
Elizabeth valued knowledge and learning. She dedicated her life to helping others. She was a school counselor at Southern Pines Middle School for 14 years and Carthage Elementary School for 10 years. In the early years of her career she taught English and History. In the 70's, as part of the Moore County Interagency Council, she chaired the Parent Education Committee which developed a plan and program for educating parents. The program was implemented and improved with a group of foster parents and crisis intervention house parents. These programs have continued to the present.
Ms Frye has been active in the NC Retired School Personnel, a branch of the NC Association of Educators. She was a long time member of Beta Tau Chapter of Alpha Delta Kappa; known for long service on the Scholarship Committee,she was instrumental in initiating and sustaining the Beta Tau Scholarship that assisted many local high school students in attending college. She also developed mini grants for members. These member grants encouraged workshop and college credit activities to enhance member teacher effectiveness.
Visitation and reception will be held Monday, Jan. 17th at 4 -7 pm at Powell Funeral Home in Southern Pines, NC. A memorial service will be held at Ray's Funeral Home in Madison, NC, on Tuesday, Jan. 18th at 2pm with burial to follow. Flowers may be sent to Powell Funeral Home, 160 E. New Hampshire Avenue, Southern Pines, NC 28387. In lieu of flowers, memorial contributions may be made to The Nature Conservancy or The Salvation Army. Condolences may be made to www.pinesfunerals.com.
Memories Timeline
Guestbook
---