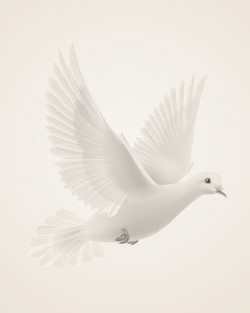 March 29, 1919 ~ July 8, 2014
Emmett Joseph Crahan, age 95 of Seven Lakes, died Tuesday (July 8, 2014) at Pinehurst Health and Rehabilitation Center in PInehurst.
Funeral Services will be 1:30 PM Thursday at Sacred Heart Catholic Church in Pinehurst. Burial will follow in the Seven Lakes Cemetery.
A native of Bennington, VT, he was a son of the late Eugene J. and Mary Agnes Hill Crahan. He was preceded in death by his first wife, Frances Crowe Crahan. He is survived by: his wife Claire Tourt Crahan; one daughter Kay Crahan of Seatle, WA; two sons Gary Crahan and wife Nicole of Palm Coast, FL and Jack Crahan and wife Pauline of Deland, FL; eight grandchildren; twelve great grandchildren.
Mr. Crahan was a specialist in his selected profession as a funeral director. He began his choice of work at the age of nine when he was a playmate of a boy his age who was an "undertakers" nephew and, therefore, found work that became his interest. He would make small caskets for birds and animals as he and his playmate found them. He started his apprenticeship his senior year of high school at a funeral home that conducted funerals mostly in the mornings and, therefore, he could work in the mornings. Then after the funeral he was dropped off at his high school attending the last four sessions of the school day. Upon graduating from high school in 1938 he attended the Renaurd School of Embalming in New York City. After his graduation at Renaurd's he worked progressively for various funeral homes, becoming more experienced as he worked for larger and more active funeral homes.
After World War II, when he was employed by a firm in Schenectady, NY, he had to perform a good number of repatriation cases as the Funeral Home was under a contract for all branches of the U.S. Military. The government brought home from all foreign cemeteries any veteran's remains that a family requested for burial in family owned cemetery plots or veteran cemeteries in the U, S. This Army depot serviced all areas in New England including New York State. Mr. Crahan headed a team of embalmers that would do replacement of damaged caskets. After a shipment of veterans came into the depot all would be checked visually and if an internal problem was suspected of these subjects, possibly 40 or 50 out of 400 were set aside and Mr. Crahan's team was called to make necessary corrections. All of this program was highly scrutinized because the government considered that the care of the deceased veteran was of the utmost importance to help the bereaved family cope with their loss.
Mr. Crahan was employed by The Frank E. Campbell Funeral Home ("The Funeral Church") in New York City prior to 1954 as an embalmer and director where he had the opportunity to prepare and direct the funerals of many prominent persons. One such was the well known Marty Mayer of West Point. He came here as a young man from Ireland and worked at West Point all of his life. The movie "The Long Gray Line" was based on his life. He died in his eighties the week before General Dwight Eisenhower was inaugurated as President of the United States. General Eisenhower wanted to attend Mr. Mayer's funeral so the delay called for special attention and Mr. Crahan was called in. The Secret Service and The New York State Police were interesting to work with providing security for the new President. Also, he had the opportunity to prepare and direct the funeral of the writer Damon Runyon, friend of Eddie Rickenbacker the famous flyer of World War I; Jimmy Walker a long ago mayor of New York City; the mother-in-law of our Ambassador to China; and many stars of the theatre trade also came under his preparation and direction. His most notable funeral that stands out of all was when he was called back to Frank E. Campbell's to assist in directing the funeral of Mrs. Eleanor Roosevelt in 1962. Again, the experience of working with the Secret Service and the NY State Bureau of Criminal Intelligence collectively was very interesting with the background work involved with a funeral of this magnitude.
In 1955 Mr. Crahan joined the Dodge Chemical Co. of Boston, Mass. as a representative to service the area of Western Connecticut as well as Southeastern New York and all of Long Island. Mr. Crahan was often called by his customers to prepare subjects needing special care. He conducted many Embalmer's Clinics in his territory for the purpose of teaching new methods. The Dodge Company called on him to give lectures at Seminars held by the Company in Hawaii and Florida. He started the first Funeral Director and Embalming course at Hudson Valley Community College in Troy, NY. His experiences were used when new or renovated funeral homes held open house to acquaint the public in the deeper as well as technical aspects of funeral service.
While working for the Dodge Chemical Co. Mr Crahan was asked to write a series of articles for the Company magazine. These articles were written for the purpose of aiding the funeral director when an addition to or a new funeral home was being planned. These articles pointed out to an architect places to be carefully considered, such as work areas, sanitation, noise control, location and width of doors, hallways and approaches to various chapel areas, as all need to be considered with the comfort of the public kept in mind. These articles were published every three months over a period of three years.
Funeral service is an part of the life cycle. A person is born then each step of life: baptism – confirmation - graduation – marriage – family – chosen profession – his or her funeral service are all integral parts of the life cycle. Therefore, much thought needs to be given about each of these celebrations and how they should be included in the funeral service.
He stayed with this interest until he retired his funeral service license after 65 years of active funeral work and moved to Seven Lakes, North Carolina in 1989.
Fry and Prickett Funeral Home in Carthage is assisting the Crahan family. Condolences: PinesFunerals.com
Memories Timeline
Guestbook
Sign the Guestbook, Light a Candle