Glenn Williams Miller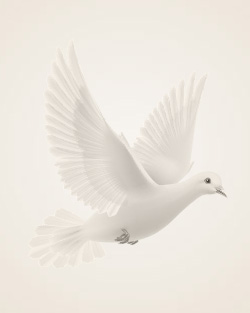 GLENN WILLIAMS MILLER, AGE 34, FORMERLY OF STERLING HEIGHTS, MICHIGAN,AND ABERDEEN, WILMINGTON & WHISPERING PINES, NORTH CAROLINA WAS BORN FEBRUARY 17, 1973 IN MT. CLEMENS, MICHIGAN. HE IS THE BELOVED SON OF DEBBY & JERRY MILLER OF WHISPERING PINES, NC. HE PASSED AWAY FRIDAY, AUGUST 17, 2007 FOLLOWING A MASSIVE HEART ATTACK.
GLENN GREW UP IN STERLING HEIGHTS, MICHIGAN AND WAS A GRADUATE OF HENRY FORD II HIGH SCHOOL IN STERLING HEIGHTS, MICHIGAN BEFORE ENTERING THE UNITED STATES MARINE CORPS IN 1991.
AFTER RELEASE FROM THE MILITARY AT CAMP LEJEUNE, NC, GLENN DECIDED TO REMAIN IN NORTH CAROLINA. HE ATTENDED SANDHILLS COMMUNITY COLLEGE BEFORE TRANSFERRING TO THE UNIVERSITY OF NORTH CAROLINA AT WILMINGTON. WHILE IN NORTH CAROLINA, GLENN WAS THE ASSISTANT MANAGER FOR PIZZA HUT IN ABERDEEN & WILMINGTON, THE DIRECTOR OF SECURITY AT PLANTATION GOLF COURSE IN PINEHURST, NC, AND A LEVEL II ASPHALT QUALITY CONTROL LAB TECH FOR APAC COMPANY IN WILMINGTON,NC.
WHILE IN WILMINGTON, HE WAS INDUCTED INTO ST. JOHN'S #1 MASONIC BLUE LODGE AS WELL AS THE YORK RITE, THE SCOTTISH RITE, THE SUDAN SHRINERS, AND THE KNIGHTS TEMPLAR. HE SUCCESSFULLY COMPLETED THE 32nd DEGREE.
GLENN'S LATEST DESIRE WAS TO BECOME A FIREFIGHTER AND A PARAMEDIC TO BE ABLE TO HELP SAVE PEOPLE'S LIVES. HE WAS A VOLUNTEER FIREFIGHTER WITH THE WHISPERING PINES FIRE DEPARTMENT AND RECENTLY GRADUATED FROM THE REGIONAL FIRE TRAINING ACADEMY IN FAYETTEVILLE, NC.
HE IS SURVIVED BY: HIS PARENTS, DEBBY & JERRY MILLER OF WHISPERING PINES, NC ; A BROTHER KENNETH AND HIS WIFE, ELIISA, OF DAVENPORT, IA , MATERNAL GRANDFATHER, AUSTIN W. JEPSON OF WHISPERING PINES, NC AND PATERNAL GRANDMOTHER, ELLAROSE MILLER OF MIDLAND, MI. HE WAS PRECEDEDIN DEATH BY HIS MATERNAL GRANDMOTHER, CATHERINE DuPREE JEPSON AND HIS PATERNAL GRANDFATHER, ETRAL MILLER.
A FIREFIGHTER'S MEMORIAL SERVICE WILL BE HELD AT THE PINEHURST UNITED METHODIST CHURCH, 4111 AIRPORT ROAD, IN PINEHURST, NC ON SATURDAY, AUGUST 25, 2007. THERE WILL BE A VISITATION TIME AT 10 AM BEFORE THE MEMORIAL SERVICE AT 11 AM.
THE FRY & PRICKETT FUNERAL HOME IN CARTHAGE, NC WILL HANDLE THE ARRANGEMENTS.
IN LIEU OF FLOWERS, MEMORIALS MAY BE MADE TO: THE MASONIC CHILDREN'S HOME OF NC, 600 COLLEGE ST., OXFORD, NC 27565 OR THE NC FALLEN FIREFIGHTER'S FOUNDATION, 2501 BLUE RIDGE RD, SUITE 150, RALEIGH, NC 27607.

Memories Timeline
Guestbook
---