Harriet Deaton McCallum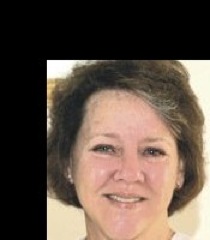 September 5, 1943 ~ September 23, 2010
Harriet Deaton McCallum, 67, passed away on Thursday, Sept. 23, 2010, at Carolinas Medical Center, surrounded by her loving family.
Harriet was born in Troy, on September 5, 1943, daughter of Alice Lee Deaton and the late Quincy Deaton. She graduated from Phieffer College and spent her career teaching in the public school system in Aberdeen, Durham and Charlotte. She enjoyed gardening, painting with water colors and playing with her grandchildren, along with many cherished family memories on Topsail Island.
After 33 years in Charlotte, Harriet and Don recently moved to Seven Lakes West to enjoy retirement.
In addition to her father, Mrs. McCallum was preceded in death by her brother, Johnny Deaton. She is survived by her husband of 42 years, Don; daughter, Laura McIlvaine and her husband, Doug, and their children, Grayson and Anna, of Raleigh; son, David and his wife, Kate, and their children, Greer and Allie, of Charleston; mother, Alice Lee Deaton, of Troy; sister, Martha Robinson and her husband, Gerald, of Charlotte; and her brother, Jim Deaton and his wife, Brenda, of Raleigh.
Memorial services will be held at 11 a.m. on Monday, Sept. 27, 2010, at Sharon Presbyterian Church, 5201 Sharon Road, Charlotte, NC 28210.
The family will receive friends after the service at a reception at the church. Burial will be at Cross Hill Cemetery in Carthage, on Tuesday, Sept. 28, 2010, at 11 a.m.
In lieu of flowers, memorial contributions may be made to Sharon Presbyterian Church, 5201 Sharon Road, Charlotte, NC 28210, or Sea Turtle Hospital of Topsail Island, P.O. Box 3012, Topsail Beach, NC 28445, or Muscular Dystrophy Association, 1515 Mockingbird Lane No. 702, Charlotte, NC 28209 or the charity of your choice.
Arrangements are in the care of Hankins & Whittington Funeral Service. Please share condolences online at www.hankinswhittington.com.

Memories Timeline
Guestbook
---