J. Sam Blue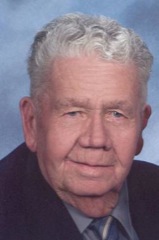 J. Sam Blue, 81, of Carthage, died Tuesday, June 13, 2006, at his home.
The funeral service were held Thursday at 11 a.m. at Culdee Presbyterian Church with the Rev. Chris Bobo officiating. Burial will follow in the church cemetery.
The family received friends Wednesday from 6 to 8 p.m. at Fry and Prickett Funeral Home and at other times at the residence.
A native of Moore County, Mr. Blue was a son of the late John William and Mary Agnes B. Blue. He and his wife, Louise, restored and lived in the "Circa 1795 River Daniel Blue" home which was his ancestors' homeplace. He was a former deacon and elder of Culdee Presbyterian Church and a life-long farmer. He served as a board member of The Moore County Farm Bureau, the Moore County Planning Board, and was a member of the Scottish "SEPT of BLUE" Clan that meets annually for the "Scottish Games" at Grandfather Mountain. He was preceded in death by his daughter, Susan Margaret Blue, and a brother, John William Blue Jr.
Mr. Blue is survived by his wife, Louise Muse Blue; his two daughters Mary Ruth Whitaker and her husband, Russell, and Patti Burke and her husband, Wally, all of Carthage; his son, John S. Blue Jr. and his wife, Vickie, of Carthage; and four grandchildren, Abby Governale, Beth F. Ihnatolya, Aaron Whitaker and J. Samuel Blue III.
In lieu of flowers, memorials may be made to Culdee Presbyterian Church, 916 N.C. 73, West End, NC 27376.
Memories Timeline
---