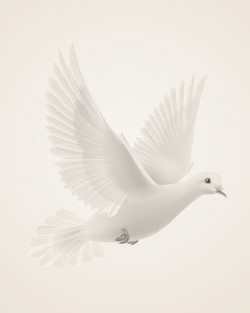 Born: June 24, 1927 in Waverly, TN; Died: September 17, 2018 in Pinehurst, NC.
Preceded in death by his wife of 67 years, Beatrice, and survived by his children: Elisa F. Cooley and James W. Cooley.
Our father, Mr. Cooley was an active duty enlisted man in the US Navy during WWII and an active duty US Air Force, Korean War veteran. He served in SAM squadrons in Wiesbaden, Germany, and in Washington, DC, Andrews AFB. Mr. Cooley continued to serve in the AF Reserves and National Guard, retiring as a Lieutenant Colonel. Mr. Cooley was a pilot for over 38 years. For 30 years, overlapping with his military service, Mr. Cooley was a pilot for Procter and Gamble; the Chief Pilot, for his last 10 years with P&G.
Our dad, Mr. Cooley, was our hero. As children, everything seemed to be easy for him, but as we became adults, we learned that dad was a hard-working student of his vocation, and of his recreational activities, as well. Dad won the club championship several times in a row at TPCC, in Cincinnati, then focused on other tournaments for 13 years before playing in, and winning the club championship again, at the age of 54. Dad was one of the 10 percent, who caught 90 percent of the fish, and was an excellent card player, probably due to a near photographic memory.
We, his children, and his many friends, knew him as a faithful and loving husband and father, a genuine and valued friend, and one who possessed a very quick wit. Dad enjoyed being on the receiving end of a prank as well as being the prankster. Our father taught us all of the important values of being an honest and responsible adult, and lived his life walking the walk. Dad was also very fond of, and had a special relationship with his daughter-in-law, Marcia.
We'll go on, as dad would insist, but for those of us who knew him well, we will remember him for the remarkable man that he was, and his memory will live on, in the many people whose lives he touched.
Powell Funeral Home is serving the Cooley family.
Condolences on line at pinesfunerals.com
Memories Timeline
Guestbook
Sign the Guestbook, Light a Candle