Jean Barber Dunlap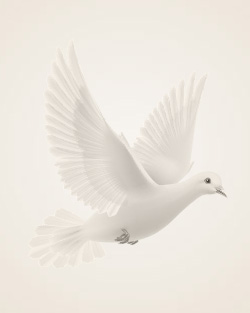 Carthage, NC
Jean Barber Dunlap, age 73 of 580 Lamms Road died Saturday (September 9, 2006) at her residence.
Funeral services will be 11:00 AM Tuesday at Bethlehem Baptist Church conducted by The Rev. Roger Thomas and Rev. Bill Monroe. Burial will follow in the church cemetery.
A native of Moore County she was a daughter of the late Arthur and Myrtle Needham Barber. She was a member and Sunday school teacher at Bethlehem Baptist Church and a homemaker. She enjoyed gardening and was a beloved grandma. Her husband Billy Alfred Dunlap who died in May of this year and two brothers Harvey Barber and Arthur Carlton Barber, Jr, preceded her in death.

She is survived by: daughters Karan D. Sineath of Star, Emily D. Howard of Greensboro; sons Billy Arthur Dunlap of Lakeview, Andy Dunlap of Concord, and Jeffery Dunlap of Carthage; sisters Catherine Kennedy of Carthage, Margie Ellison of Star, Betty Yow of Carthage, Carolyn Thomas of Aberdeen, Linda Gibbons of Raleigh, Lola Stanley of Sanford; eight grandchildren Julia Dunlap Seymour, Gloria Dunlap, Matthew Dunlap, David Dunlap, Hayden Dunlap, Connor Dunlap, Riley Howard and Ryan Howard.
The family will receive friends at Fry & Prickett Funeral Home Monday from 6:00-8:00 PM and other times at the residence.
Memorials may be made to: FirstHealth Hospice and Palliative Care, 150 Applecross Road, Pinehurst, NC 28374.
Memories Timeline
---