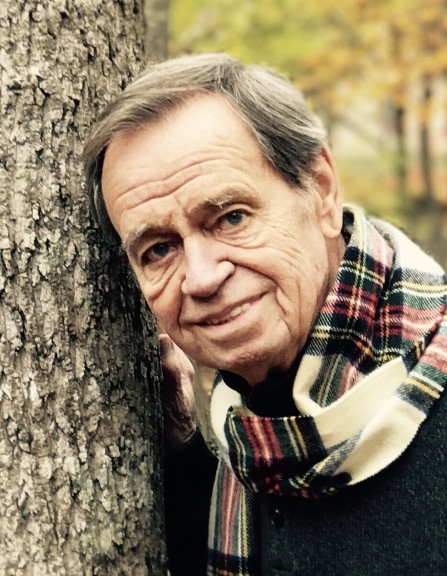 December 11, 1933 ~ March 19, 2019

John Thomas Wesson, age 85, of Southern Pines, died Tuesday, March 19, 2019 at his home surrounded in love.

A gathering of friends and family will be held at his home on Sunday, March 24 from 2:00pm - 4:00pm.

A native of Chicago, John would tell stories of growing up during the Great Depression, that his grandmother would give meals for those who knocked on their door. After graduating from high school, John entered the seminary. Anyone who knows John finds the idea of John in the seminary unbelievable and wondering if it is April Fool's. Quickly realizing the seminary was not for him, John went to work for the Chicago Park District. Near the end of the Cold War, John joined the army and was stationed in Germany. After one year, he came home and was able to return to his job at the park district. This was when John studied to become a hair dresser, eventually opening his own business, Puffs, in Deerfield. After closing his shop, he and his wife, Sandi, opened a new design business, Designs Alive. They worked together every day until his death.

John was an avid bowler and golfer. While a hole-in-one evaded him on the golf course, John bowled a perfect game. He wore his 300 ring every day and proudly told the story to anyone who asked.

He was preceded in death by his sister, Evon Gunther, his mother, Edna Thompson Wesson, and his father, Coy Wesson.

He is survived by: his wife, Sandra Pinter Wesson; daughter, Janice (Lance) Wurtz of Fond du Lac, IL, sons, John (Lori) Wesson Jr. of Portland, OR, James Wesson of Portland, OR, Jeremy (Tiffany) Mueller of Grayslake, IL, Jamie (Jenny) Mueller of Cary, NC; two brothers, Al Wesson of Denver, CO, Charles Wesson of Houston, TX. John's memory lives on with 13 grandchildren and 10 great-grandchildren.

Memorials may be made to: Moore Humane Society, PO Box 203, Southern Pines, NC 28388 or to the American Cancer Society at Cancer.org.

Powell Funeral Home & Crematory is serving the Wesson family.

Condolences: PinesFunerals.com
Memories Timeline
Sign the Guestbook, Light a Candle