L. Donald Baird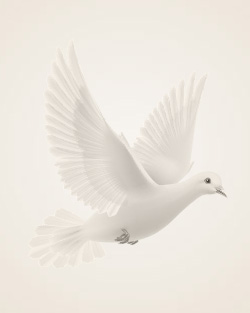 Cameron, NC
L. Donald Baird, age 74 of 2269 Stanton Hill Road died Thursday (January 4, 2006) at his residence.
Funeral Services will be 2:00 PM Saturday at Fry & Prickett Funeral Home conducted by the Rev. Ralph Baker. Burial will follow in Cameron Cemetery.
A native of Lincoln County, KY he was a son of the late Everett and Ruby Leeper Baird. He attended the University of Kentucky until he was drafted into the US Air Force during the Korean Conflict. For most of his life he was a long distance truck driver.
He is survived by: his wife Imogene Burgess Baird; son Donnie Baird and wife Sherry of Sanford; brother Jim Baird and wife Linda of Stanford, KY; grandchildren Ashley Wall and husband Brandon, Chris Baird; step-grandchildren Tommy Collins and wife Jennifer, Michael Collins and wife Kelley; great-granddaughter Madalyn; step-great-grandchildren Taylor, Alanis and Michaela; niece Lori Delili and husband Mike; nephew B.J. Baird; great-nephews Mason and Drew.
The family will receive friends at Fry & Prickett Funeral Home Friday from 7:00-8:30 PM and other times at the residence.
Memorials may be made to: FirstHealth Hospice, 150 Applecross Road, Pinehurst, NC 28374.
Online condolences may be made at: www.fryandprickett.com.
L. Donald Baird
Cameron - Funeral Services for L. Donald Baird were held 2:00 PM Saturday (January 6, 2007) at Fry & Prickett Funeral Home Chapel in Carthage conducted by Mrs. Sherry Baird, daughter-in-law. Burial followed in Cameron Cemetery.
Two songs were played, "When I Get to Where I'm Going" and "Just As I Am."
Active Pall Bearers were: Chris and BJ Baird, Tommy and Michael Collins and Sonny and Wayne Burgess. Honorary Pall Bearers included Jimmy Burgess, Mack Womble, James Jacobs, David Phillips, Randy Hough, JC Yow, Perry Johnson, Clarence Graffenfielt, Paul Terry, Aubrey Davis, Ray Beal and Ronnie Beal.
Memories Timeline
---