Laura Thomas Mathews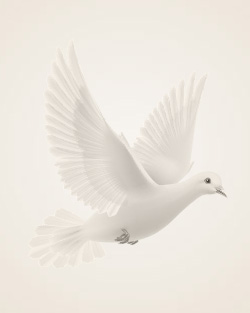 September 6, 1929 ~ March 11, 2011
SOUTHERN PINES
Laura Thomas (Wilson) Mathews, age 81, died Friday, MArch 11, 2011, at Kingswood Nursing Center in Aberdeen.
A time of visitation is scheduled for Monday, March 14 from 6:00 to 8:00 PM at Powell Funeral Home in Southern Pines. A funeral service is planned for 11:00 AM Tuesday March 15 at the Community Congregational Church in Southern Pines, with the Rev. Dr. Glenn Phillips, Jr. officiating. Burial will follow at Mt. Hope Cemetery in Southern Pines.
A native of Rocky Mount, North Carolina, she grew up in Carthage. She was the daughter of the late H. Lee Thomas and Betty Taylor Thomas. She was a graduate of East Carolina University majoring in education and spent her career working as a school teacher in the public school system. She taught for thirty years at Cary Elementay school and cared deeply for the chldren. She was a devoted wife, a loving mother to her children, step-children and grandchildren. Laura was preceded in death by a sister, Elizabeth Cates and a brother, H. Lee Thomas, Jr.
Survivors include her husband, Arthur J. Mathews; daughters, Allyson Phillips & husband, Glenn of Goldsboro; Pam Hamlin & husband, Bruce of Frisco, Texas; Laura Jan King of Charlotte; Jacqueline Kim Nichols of Hendron, Virginia; a son, Steve Wilson & wife, Lisa of Virginia, Minnesota; step-daughters, Joan Layel & husband, Michael of Charlotte; step-sons, Robert Mathews & wife, Sarah of Southern Pines; Richard Mathews & wife, Martha of West End; and James Mathews & wife, Lisa of Gainesville, Florida; a sister, Patricia Raino of Pinehurst; brothers, Frank Thomas & wife, Anne Helen of Melbourne Beach, Florida and John Thomas & wife, Helen of Jacksonville, Florida; fourteen grandchildren, seven step-grandchildren; seven great-grandchildren and two step-great-grandchildren.
In lieu of flowers, the family requests memorials be made to The Community Congregational Church, 141 N Bennett St., Southern Pines, NC 28387 and the Sandhills Moore Coalition for Human Care, 1500 W Indiana Avenue, Southern Pines, NC 28387.
Fry & Prickett Funeral Home is serving the family.
On line condolences may be made at www.pinesfunerals.com.
Memories Timeline
Guestbook
---