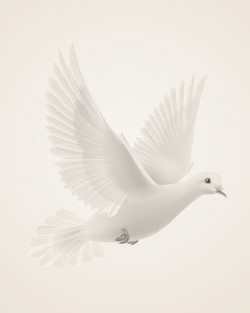 Lee Roy Beck age 80, of Pinehurst, died Wednesday (January 7, 2015) at FirstHealth Hospice House in Pinehurst, with family at his side. He had been in declining health and fought a courageous final battle with pneumonia.
A meeting of worship honoring Mr. Beck will be held on Thursday, January 15th 2:00 PM at Archdale Friends Meeting, Archdale, NC. In addition, a celebration of his life will be held on Saturday, January 17th at 2:00 PM at Pinehurst United Methodist Church, Pinehurst, NC. The family will receive friends in the fellowship hall after each service.
A native of Randolph County, he was the eldest son of the late Roy Lee and Beulah Poole Beck. Lee studied textile chemistry at NCSU and from there joined Chemstrand, the research arm of the Monsanto Company in RTP, where he was part of several key product development teams. He went on to spend many years in the quality control & assurance field with several NC companies.
An avid problem-solver, he enjoyed wood-working, often designing and building practical items for around the house, not to mention the most popular kid's slide in the neighborhood. He also enjoyed coaching soccer, was involved in Indian Guides, and could often be found in the cheering section for his children's and then grandchildren's musical and sporting events. After attaining one of the highest degrees in the Scottish Rite Masonic order, Lee spent several years mentoring new Masons. Always a voracious reader, Lee so appreciated the books sent his way by his community and church family. A special thank you to his devoted and capable caregivers at Peak Resources, Quail Haven and First Health Hospice, and the Moore County bookmobile volunteers who made sure to include him on their route and often had a custom-made selection of books chosen just for him. We are grateful that he communicated and was granted his wish to further science with the gift of his earthly self to Wake Forest University Medical School.
He is survived by his daughter Beth VonCannon (Gary) of Pinehurst; son Jim Beck of Raleigh; sisters Shirley Anderson (Bill) of Archdale, NC; Janie Simmons of Sophia, NC; Carleda Holguin (Jess) of Walnut, CA; brother Matthew Beck (Jean) of Florida; grandchildren Rachel, Emily and Grace VonCannon; special cousins, nieces and nephews, and a aunt, Lois Poole Coburn of Hanahan, SC. He was preceded in death by his parents, brother Harold Beck, and brother-in-law Bob Simmons.
In lieu of flowers, memorials may be made to: FirstHealth Hospice Foundation, 150 Applecross Road, Pinehurst, NC 28374, or to The Masonic Home for Children at Oxford, 600 College Street, Oxford, NC 27565. Powell Funeral Home and Crematory is assisting the Beck family.
Condolences: PinesFunerals.com
Memories Timeline
Guestbook
Sign the Guestbook, Light a Candle