Mario DeCapua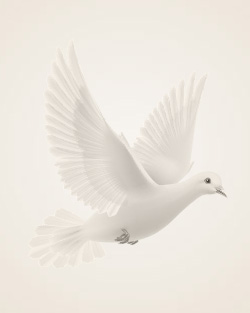 April 12, 1922 ~ June 7, 2023
Mario DeCapua was born April 12, 1922 in New Haven, Connecticut.  He died on Wednesday, June 7, 2023 after a short illness.  He will be inurned alongside his wife Rosel who was inurned in 2000 in the Columbarium, Arlington National Cemetery
Mr. DeCapua was a graduate of Miami University, Oxford, Ohio.  In 1942, Mario was drafted and served as infantry Rifleman with the 44th Division in France.  He was subsequently transferred to the Counter Intelligence Corps (CIC) which was in need of personnel who were fluent in the German language.  He served as a CIC Agent whose first assignment was to join a team of 4 other Language Qualified Agents to investigate the newly liberated Dachau Concentration Camp.  Their final report formed the basis of the 7th Army Publicans.   "SS Dachu", Agents DeCapua and Crosby located and arrested Dr. Kurt Schilling, the camp doctor who infected inmates with the malaria germ, (reportedly 1000 inmates involved).  Schilling was later charged as a war criminal and hanged in 1946.  
After his discharge, Mario was hired to serve as Chief of Security for the US Displaced Persons Commission located in Frankfurt, Germany.  It was his responsibility to formulate the policy guidelines by which displaced persons had to satisfy before approval was granted for departure to the USA.  Mario continued in this capacity until 1952 at which time he was accepted by the Foreign Service, Department of State.  He served with the diplomatic service for 31 years in the Far East, Africa, and Europe.  In 1974, he was invited to attend the 9 month session of the 1974-75 program of the National War College, Fort McNair, Arlington, VA.  
Long after his retirement in 1981, he was hired by the Justice Department as an "Expert Witness" in cases involving war criminals newly identified as living in the USA.  Case files of these individuals were sent for his review and opinion as to their eligibility for remaining in the USA.  In most cases, he recommended deportation from the USA.  
Mario was preceded in death by his wife of 55 years, Rosel, as well as his parents and seven brothers.
Online condolences may be offered at www.PinesFunerals.com. 
Powell Funeral Home is honored to serve the DeCapua family. 
Memories Timeline
Guestbook
---