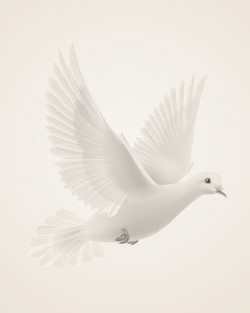 August 25, 1929 ~ December 15, 2016
Pinehurst, NC
The Village of Pinehurst lost a beloved resident --Mary Louise O'Connor of 35 Orange Road-- who died on December 15, 2016 after a short illness. Mary was 87 years old.
Mary Louise O'Connor was born in Boston, Massachusetts on August 25, 1929. She attended Girls' Latin School, the first college preparatory high school for girls established in the United States. Later, she would graduate from Emmanuel College in Boston, and go on to post graduate courses at Catholic University in Washington, DC. As a young professional in DC, Mary worked for the National Security Agency as a linguistic specialist, but returned to her first love—teaching—and spent her primary career years in Connecticut as a librarian and media specialist for children. In later retirement, Mary came to Pinehurst to enjoy the quiet and be near her children. She is remembered as a lover--and teacher-- of great cooking, voracious reader of everything mystery, and living an independent life on her terms.
She is predeceased by her parents, Helen and John Mullen, and her late husband Leonard Albert O'Connor. Mary Louise is survived by her younger sisters, Julie Azar, Frances Kenney and Betty Ann Mullen of Boston Massachusetts; 4 children, Anita Marie O'Connor of Southern Pines, North Carolina, Charles Francis O'Connor of Melrose, Massachusetts, Stephen James O'Connor of West Palm Beach, Florida, and Thomas James and his wife Maureen O'Connor of Pinehurst, North Carolina and Potomac, Maryland; and her grandson Patrick O'Connor of Melrose, Massachusetts. Additional surviving family are 2 sisters-in-law, Katie O'Connor and Sheila Dunn, and 12 nieces and nephews, all living in Massachusetts.
Visitation will be at Powell Funeral Home in Southern Pines, North Carolina 7pm – 9pm December 21, 2016. There will be a funeral Mass on the morning of December 22, 2016, at 11 o'clock, in Pinehurst, North Carolina at Sacred Heart Catholic Church in Pinehurst, NC, followed by burial in St. Anthony of Padua Cemetery in Southern Pines.
Memorials to Sacred Heart Church and FirstHealth Hospital of the Carolinas, both of Pinehurst, North Carolina.
Powell Funeral Home and Crematory in Southern Pines is assisting the family.
Condolences: PinesFunerals.com
Memories Timeline
Guestbook
Sign the Guestbook, Light a Candle