Rev. Michael Jackson Garber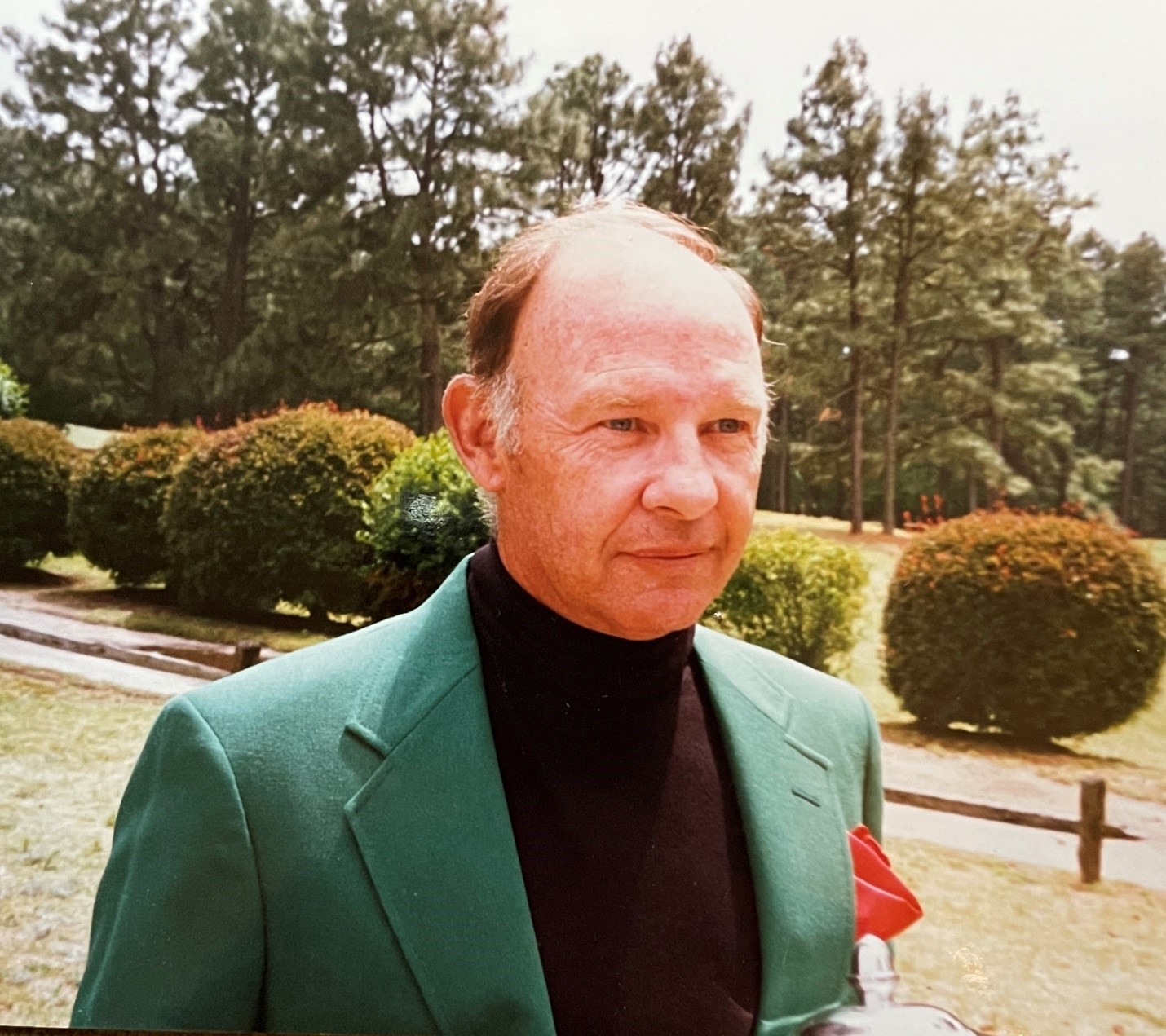 March 8, 1941 ~ October 18, 2023

Resided in: Whispering Pines, NC
The Reverend Michael Jackson Garber, "the Rev," joined his Holy Father October 18, 2023. 
Mike was born in Davenport, Iowa, on March 8, 1941 to Arlene and Neil Garber.  He grew up in Des Moines,Iowa and Hinsdale, Illinois, surrounded by loving aunts and uncles.   His father taught him at a young age the game of golf, which became a lifelong love.   Though a competitive and skilled golfer, ( Mike had his own instructional golf TV program in Chicago, played with Jack Nicklaus), he pursued his religious calling. 
After graduating from Depauw University, Mike entered and received his Bachelor of Divinity at Eden Theological Seminary in Webster Groves, Missouri in 1965.  That same year,   Mike marched with Martin Luther King and organized a bus full of fellow supporters to join Reverend King in Alabama. 
From 1966-1976, Mike was the pastor of the First Congregational Church in East Bloomfield, NY.   In 1976, For our nation's bicentennial celebration, he wrote a compelling speech entitled "I Am the Flag Of This Great Nation" which he delivered at the bicentennial celebration.  Mike has delivered this speech of incredible dedication to our country every year since for the Church and other civic groups. 
His love of golf and God brought him to the Sandhills, where he was the pastor of the Community Congregational Church, Southern Pines, NC, for almost 27 years.   He was dedicated to the Church, the Nation, and his parishioners. He  sang in the choir in the base section (he was proud of his perfect pitch). Mike served on several boards and was a co-founder of the Sandhills/Moore Coalition.  He enjoyed golf, the competition, the tournaments and the friends he made.  His large collection of trophies was proof of his success.  In 1970, Mike qualified for the British Open at St. Andrews.  He was the club champion at Oak Hill CC, Canandaigua CC, and Legacy CC.  He was a multi-winner of  the Moore County, various clergy tournaments and the Elks National.  In 1992, 50 years old, he qualified for the Senior Open at Saucon Valley, PA.
His was a life with poetry, books, sermons, beavers, ducks, dogs, (particularly his dog Brie named after the cheese), golf (lots of), oysters, hot sauce, motorcycles, fast cars (though he never drove them fast) and daily sunsets on the lake.  Mike authored several books. The latest that has been published is called "Dreamscapes"…about a curious traveler named Phineas.   October was his favorite month.  As a depression era baby, he loved the 2 for 1 deals at Harris Teeter-evidence is his full larder! 
Mike raised and loved his stepchildren, Chuck and Jill Hooper, like his own.   He was married and divorced to Ann Willis Sebrell and later Mary Walters.  He cherished their friendships immensely.  
He appreciated dear friendships with Emily Tobias, and  his "adopted son" John Cregan.  
A Celebration of Life will be announced at a later date.
A remembrance may be made to the Community Congregational Church in Southern Pines, or Sandhills Coalition For Human Care.
Services are entrusted to Powell Funeral Home.
Condolences can be made at PinesFunerals.com
To end in his own words:
Solitude hides in darkened rooms,
In foxfire on a summer night,
In the cries of a Great Horned Owl in flight,
Close by dead men in tombs,
Exuding a strength that never assumes,
The empty power to stir or excite,
Yet slowly fathers quiet delight
As gently as a Spring bud blooms.
Sweet solitude.  No man can own your soul,
Yet often he can go with peace
Letting silence keep him company
As he waits alone…alone
Until you graciously bestow
The gift of dreamless sleep.
Michael Garber
1941-2023
Memories Timeline
Guestbook
---