Rebecca Richards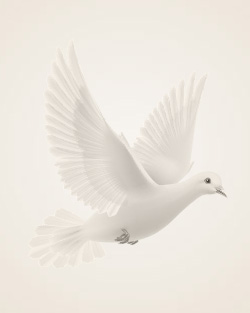 Vass, NC
Rebecca Naille Rigby Richards, 62, of Vass died peacefully with her family by her side on March 24, 2009 at Morrison Manor of Hospice of Scotland County.
Daughter of the late John Naille Rigby and Miriam Baggett Rigby, Rebecca was a graduate of Saint Andrews Presbyterian College and received her M.A. in teaching from the University of North Carolina at Chapel Hill.
Rebecca Richards was proud of her forty year career as a legal assistant working most recently for Victoria P. Brenner, J.D. of Robbins May and Rich, LLP of Pinehurst.
Rebecca so enjoyed her Friday evening dancing and Saturday morning breakfast gatherings with friends at May Street Market. She was also an active and faithful member of Sandhills Assembly of God. Grambecca? was also devoted to her six grandchildren whom she loved and who loved her dearly.
Rebecca Richards was married to the late William R. Richards, U.S. Army retired. She is survived by stepchildren, Eric Hill Richards, Teresa Richards Mozena and husband Steve Mozena, Shawn William Richards and wife Lana Marie Richards; six grandchildren Sarah, Daniel, Jordan, Timothy, Paul and Elijah Richards all of Laurinburg; sister in law, Janice Richards Lea and husband Robert E. Lea of Eastwood, NC and many loving Baggett cousins of Lillington.
A celebration service will be held on Saturday, March 28th at 3:00 PM at Sandhills Assembly of God of Southern Pines with the Reverend Bryan Rainbow officiating. A graveside memorial service for the interment of ashes will be at Sandhills State Veterans Cemetery in Spring Lake at a later date.
In lieu of flowers contributions may be made to Sandhills Assembly of God, 6481 U.S. Highway 1, Southern Pines, NC 28387.
The family wished to express thanks to the community of Laurinburg for having the vision to build the Morrison Manor Hospice Home.
Services for Rebecca B. Richards have been entrusted to Powell Funeral Home and Crematory of Southern Pines.
Condolences: www.PowellFuneralHome.com.

Memories Timeline
---