Richard Dick' Blessing, Jr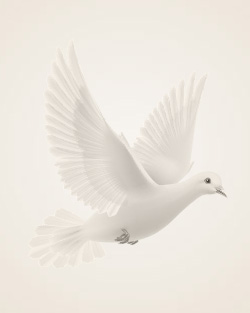 Richard R. "Dick" Blessing Jr., 79, of Whispering Pines, died Saturday, Oct. 31, 2009, from complications from a motor neuron disease.
Dick was the oldest child of Richard R. Blessing, Sr. and Lilian Wilson Asher. Dick grew up in Narberth, Pa., and graduated from Lower Merion High School.
While a student at Drexel University, Dick enlisted in the United States Air Force.
When stationed at Bartow Air Base, near Tampa, Fla., Dick ran into engine trouble with his T-6 and parachuted out of the plane. While recuperating at MacDill Air Force Base, Dick met 1st Lt. Nurse Theresa Farenzena. They married in 1954 and had seven children.
In 1958, Dick graduated from Drexel University with a degree in civil engineering. He spent the first part of his career as the Highway Bureau Supervisor for Lower Merion Township. Known as the "Snow Boss," Dick served the township for nine years.
While living in Narberth, Dick was also an active member of the Narberth Volunteer Fire Company. During his more than 25 years of service, Dick served as a hoseman, assistant chief and director, and president of the Firemans Relief Association. He was also on Narberths Board of Adjustment, treasurer of the local Republican party and member of the PTA.
In 1967, Dick accepted the position of Director of Services for the Town of Union, N.Y. He served the communities of Endwell, Endicott and Johnson City for four years in a position comparable to town supervisor.
Dick spent the majority of his career as the village manager of Pelham Manor, N.Y. Dick was the first manager for the village when he accepted the position in 1971. He served the village of Pelham Manor for 24 years before retiring in 1995.
While village manager, Dick also was the villages treasurer, village clerk, engineer and surveyor. In addition, he was elected president of the New York State Municipal Management Association, and president of the Municipal Administrators Association of Metro New York. He also served on various International City County Management Association committees and was a mentor to many new municipal managers.
Dick also used his expertise as chairman of the Urban County Council, a member of the Legislative Committee of the New York State Conference of Mayors, a board member of the Westchester Municipal Officials Association, director of PERMA, and a member of the County Town Village Task Force.
Dick had also been a longtime member of the Rotary International organization. He served as president of the Rotary of the Pelhams, and became an active member of the Rotary of Southern Pines. He worked diligently with Rotarys Polio Plus program, an effort to eradicate polio worldwide. He was a three-time Paul Harris fellow.
Dick and Theresa moved to Whispering Pines in 1995. Though retired, Dick stayed active in the community. In addition to Rotary, Dick was also a member of the Mens Republican Club of Moore County and was once a chairman of the Planning Board for the Village of Whispering Pines.
Dick was preceded in death by his wife, who died of Alzheimers in 2008. He is survived by his son, Richard, and his family, of Ashburn, Va.; his son, John, and his family, of Eldersburg, Md.; his son, William, and his family, of Skaneatles, N.Y.; his son, Ralph, of Mamaroneck, N.Y.; his son, Bradford, and family, of Bethel, Conn.; his daughter, Maria, and her family, of Montrose, N.Y.; and his daughter, Claire, of Cockeysville, Md.
A memorial service is being held this Wednesday, Nov. 4, at St. Pauls Lutheran Church in Pinehurst at 11 a.m. There will be a reception at the Country Club of Whispering Pines following the service.
In lieu of flowers, donations may be made to Rotary International, Salvation Army, Alzheimers Association or ALS Association.

Memories Timeline
---