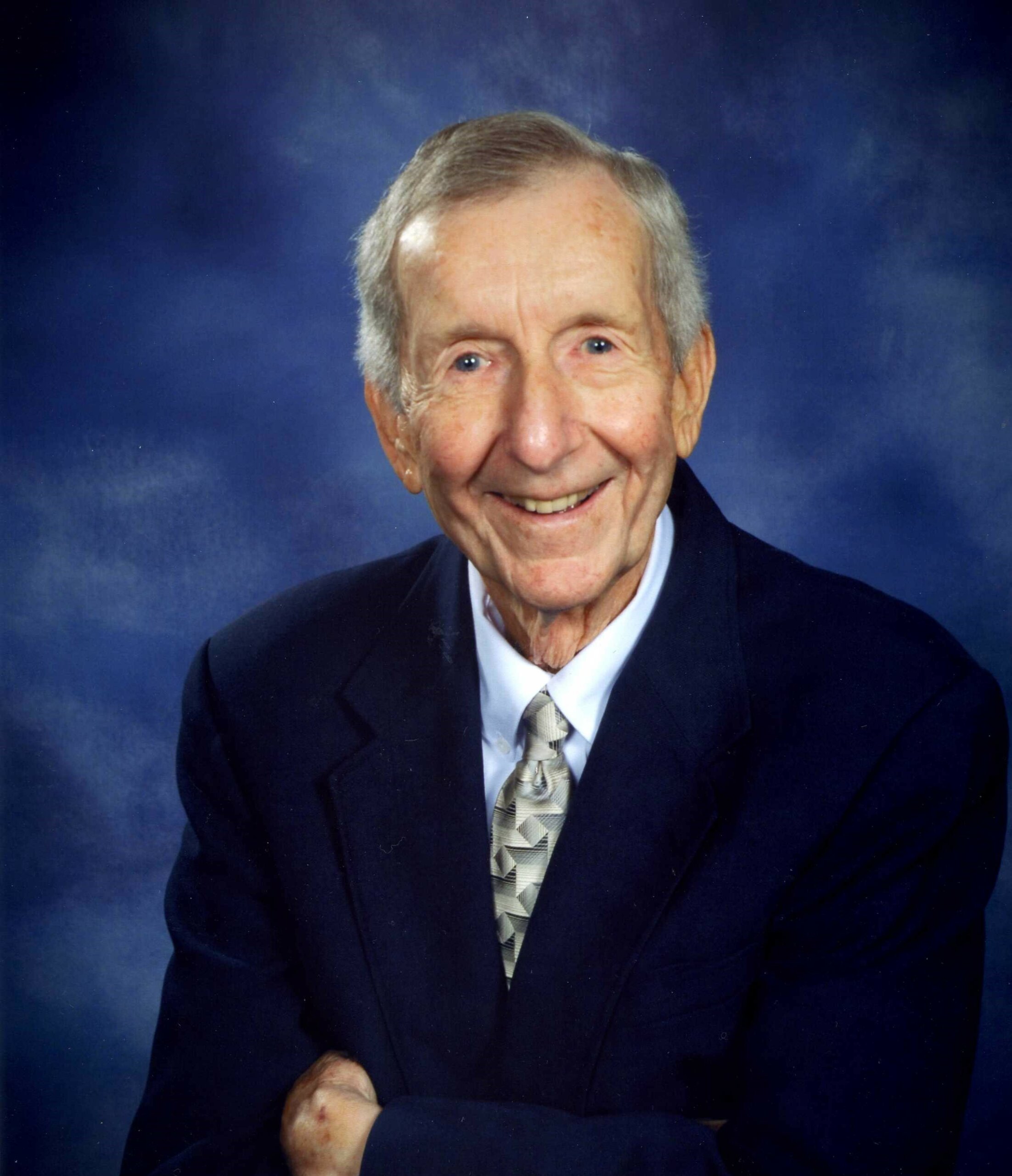 May 10, 1931 ~ July 5, 2021
Robert G. "Bob" Holden, 90, died Monday July 5, 2021 at  his home, surrounded by his family.
Bob was born May 10, 1931 in Randolph County.  He served his country in the United States Army. Bob was a loving son, brother, husband, father and grandfather. He was the first General Manager for Randolph Telephone Membership Corporation, providing telephone service to rural Moore, Randolph, Chatham and surrounding counties. In the beginning days of the Cooperative he signed up customers, hired personnel, established offices and even dug in lines to help provide the telephone service.  He served the Cooperative for 41 years.  During his time at the Cooperative he was involved with the National Telephone Cooperative Association, serving a term as President of the Association. He loved being outdoors, raising beef cattle for many years.   Bob was a conservative at heart.  He was active in local, state and national politics, but was most proud of his service to the Westmoore voting precinct. Bob believed in smaller government and personal responsibility. He served in Moore County on the Health Department Board and chaired the Moore County Economic Development Committee. He loved the Lord and his church, where he served in many positions over the years, before declining health, he served as teacher for the Men's Sunday School Class. Bob loved his family and was especially proud of his grandchildren. He loved upper Moore County and always wanted the best for all the citizens of this area.  Bob always enjoyed morning gatherings at the local country stores and most recently he was part of the group that gathered at "Tommy's Grocery."
Bob was a son of the late Roy Holden and Minnie Burns Williams and was preceded in death by wife, Maxine Hussey Holden, brother: Curtis Williams.  
Bob is survived by children: Michael Holden and wife Laurie; Mitchell Holden and wife Karen, Mark Holden and wife Sarah, Sandra Holden and Darrin Holt; grandchildren: Stephanie Holden and John Snotherly, Laurel Holden and Romey Petite, Erin Holden and husband Jon Hunter, Joseph Holden, Taylor Holden and wife Hannah, Faith Holden; siblings: Margaret Chase, Sam Williams, Jack Williams, Catherine Williams, Ted Williams; many nieces, nephews and friends.
The family would like to thank all the caregivers that assisted them, especially Hattie Garcia, Calvin Locklear and Sylvia Cook.
Funeral service will be 11:00 AM, Saturday, July 10, 2021  at Smyrna United Methodist Church, with the  Reverend Dr. Jerome Smith officiating.  Burial, with Military Honors, will follow in the church cemetery. The family will receive friends following the service in the Smyrna Family Life Center.
The body will lie in state from 1:00  to 5:00 PM, Friday, July 9, 2021 at Kennedy Funeral Home.
Memorials may be made to American Heart Association, 1589 Skeet Club  Road, Suite 102-352, High Point, NC 27265 or American Legion Post, 250 Legion Road, Carthage, NC 28327.
Kennedy Funeral Home is serving the Holden family.
Condolences:PinesFunerals.com  
Memories Timeline
Guestbook
Sign the Guestbook, Light a Candle