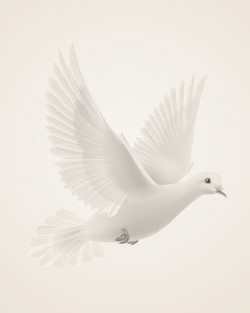 Robert Samuel Weathers died peacefully on March 9, 2010 at the Masonic and Eastern Star Home Care Center. He was 81 years old. His funeral will be held at Lindley Park Baptist Church in Greensboro, N.C. on Friday, March, 12 at 12 noon. Interment will be at Eureka Presbyterian Church in Carthage, N.C. on Saturday, March 13 at 2pm.
Robert was born January 4, 1929 in Youngsville, N.C. to Mary Pearce Weathers and Robert Samuel Weathers, Sr. He graduated from Franklinton High School and went on to Wake Forest University and Wake Forest Law School. He received his law degree in 1953.
On Valentine's Day, 1953 Robert married Betty Jo McCaskill of Carthage and they made their home in Raleigh, N.C. They started a family and remained in Raleigh for 23 years. While there, Robert served in the Army Counter-Intelligence Corp. in 1954-55. He worked in the insurance industry and served for 10 years as an Assistant Attorney General for the N.C. Dept. of Justice. After relocating to Louisburg, N.C., Robert became an Assistant District Attorney in the 9th District. He was in private practice after retiring from state government. He and Jo then moved to the Masonic and Eastern Star Home in Greensboro where they have resided for 13 years.
For 50 years Robert belonged to the Masonic Order. He was a 32 degree Mason and a member of the American Legion, N.C. Bar Association and Phi Alpha Delta Law Fraternity. While a member of St John's Baptist Church in Raleigh, N.C., he served in various capacities, but truly enjoyed singing in the choir. He was a member of Louisburg Baptist Church as well.
Robert is survived by his wife, Betty Jo McCaskill Weathers of Greensboro; son W. Samuel Weathers and wife Nancy of Cary, N.C.; daughter Joanna W. Smothers and husband Rick of Raleigh, N.C.; four grandchildren, Audrey Whitmeyer-Weathers, Thomas Whitmeyer-Weathers, Erin M. Smothers, and Sara R. Smothers; sister Dorothy W. Austin and husband Pete of Matthews, N.C.; brothers Willis P. Weathers and wife Jean of Concord, N.C. and James A. Weathers of Louisburg, N.C.; special cousin J.W. Weathers and wife Betty of Youngsville, N.C.; 7 nephews, 10 nieces and many cousins. In addition to his parents, Robert was preceded in death by his sister Mary Frances Austin and her husband Henry; sister in law
Robert was known to be a serious man about justice and the law. He put a lot of thought, time and heart into his work. He will be remembered most fondly, however, for his funny stories and his willingness to do something unexpected to make people laugh.
Information and online condolences at www.forbisanddick.com. In lieu of flowers, memorial contributions may be made to Hospice and Palliative Care of Greensboro or charity of choice.

Memories Timeline
Sign the Guestbook, Light a Candle