Rosa Strickland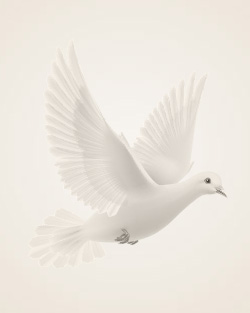 January 24, 1929 ~ November 5, 2017
Southern Pines, NC
Rosa Asbell Strickland, 88, formerly of Tarboro, NC, died Sunday, November 5, 2017, at St. Joseph of the Pines Health Center in Southern Pines, NC.
Rosa was born January 24, 1929 in Edenton, NC to the late Maie Price and George D. Asbell. She received both undergraduate and graduate degrees at East Carolina University and was a public school teacher primarily for Tarboro City Schools for 32 years.
Rosa and her husband Owen W. Strickland raised three daughters in their historic home on the Town Common in Tarboro, NC.
After retirement, she devoted her time to Bible study, her church, and family. She loved the beach, reading, flowers, birds and nature of all kinds.
Rosa is survived by her three daughters and their husbands: Jan and Mike Deans of Tarboro, NC, Elaine and Alan Questell of Southern Pines, NC, and Rosemary and Dorsey Armstrong of Lander, WY.
She was the loving grandmother of Strick and Emily Deans, Anderson Deans, Jenny Questell, Corie Questell, Sarah Elliott, and great-grandson Rivers Deans.
We extend our love and appreciation to the caregivers and staff of St. Joseph of the Pines for the compassionate care and support over the last few years.
As Rosa's favorite hymn, Lord, You Have Come to the Lakeshore by Cesareo Gabarain says:
"O Lord, with your eyes you have searched me, and while smiling have spoken my name; now my boat's left on the shoreline behind me; by your side I will seek other seas."
No service is planned at this time.
In lieu of flowers, memorials may be directed to:
St. Joseph of the Pines Foundation, 100B Gossman Dr., Southern Pines, NC 28387 or
St. James United Methodist Church, 211 E. Saint James St., Tarboro, NC 27886
Powell Funeral Home and Crematory of Southern Pines, NC is assisting the family.
On-line condolences may be left at www.pinesfunerals.com .
Memories Timeline
---