Roy F. Burt
Roy F. Burt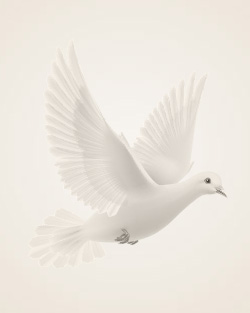 Roy F. Burt, age 85 , died Saturday (October 3, 2009) at his home.
Funeral services 2:00 P. M. Monday at The First Presbyterian Church conducted by the Rev. Thomas Currie. Burial will follow in the church cemetery.
A native of Wake County, he was the son of the late Max R. and Alla Fuquay Burt.
A Veteran of World War Two, he was active in his church, civic organizations, also serving on various Carthage and Moore County committees and was former owner of Carthage Farm Supply. In addition to his parents, he was preceded in death by a twin brother Elmer Burt.
He is survived by: wife Pat Todd Burt; two daughters Betty Ann Rorie of Carthage and Wende H. Boyd of Conway, SC; a son Todd M. Harrelson of Loris, SC and a step-son Kirk Becker of Asheboro; his mother-in-law Mrs. Thelma C. Todd of Loris, SC; three grandchildren Patrick B. Rorie of Raleigh, Seth T. Harrelson and Jared M. Harrelson both of Loris, SC.
The family will receive friends in the church fellowship hall following the service.
Memorials may be made to The Building Fund, Carthage First Presbyterian Church,
P. O. Box 397, Carthage, NC 28327.
online condolences may be made at wwwfryandprickett.com
Memories Timeline
---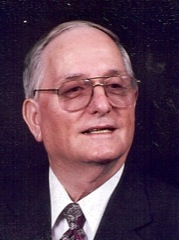 Roy F. Burt, age 85 , died Saturday (October 3, 2009) at his home.
Funeral services 2:00 P. M. Monday at The First Presbyterian Church conducted by the Rev. Thomas Currie. Burial will follow in the church cemetery.
A native of Wake County, he was the son of the late Max R. and Alla Fuquay Burt.
A Veteran of World War Two, he was active in his church, civic organizations, also serving on various Carthage and Moore County committees and was former owner of Carthage Farm Supply. In addition to his parents, he was preceded in death by a twin brother Elmer Burt.
He is survived by: wife Pat Todd Burt; two daughters Betty Ann Rorie of Carthage and Wende H. Boyd of Conway, SC; a son Todd M. Harrelson of Loris, SC and a step-son Kirk Becker of Asheboro; his mother-in-law Mrs. Thelma C. Todd of Loris, SC; three grandchildren Patrick B. Rorie of Raleigh, Seth T. Harrelson and Jared M. Harrelson both of Loris, SC.
The family will receive friends in the church fellowship hall following the service.
Memorials may be made to The Building Fund, Carthage First Presbyterian Church,
P. O. Box 397, Carthage, NC 28327.

Memories Timeline
Guestbook
---