Sarah Margaret Stewart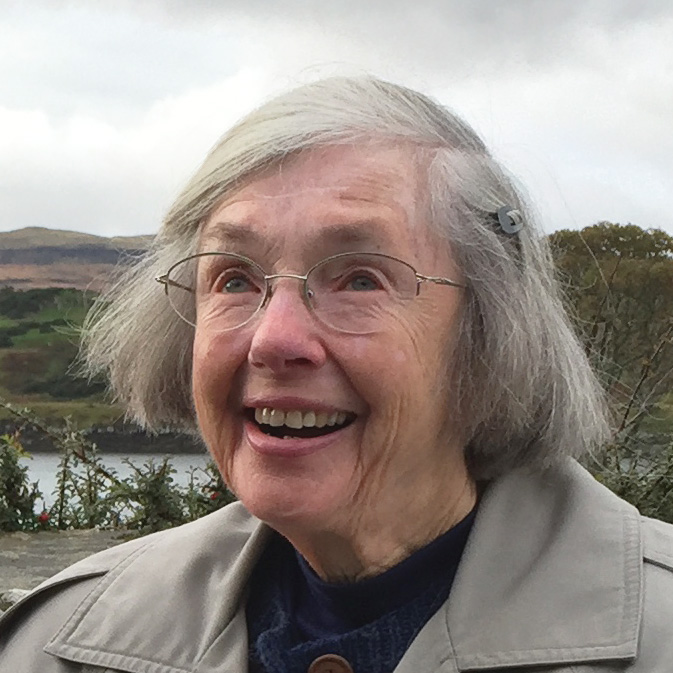 November 6, 1931 ~ November 13, 2023
Sarah Margaret McLeod Stewart joined the Church Triumphant on November 13, 2023.  She was born the first of four children to Cary Lee McLeod, Sr and Rozella Jane McCallum McLeod on November 6, 1931 in the old home on the family farm in the Eureka Community near Carthage, NC.  She came from a long line of Carolina Scots who emigrated from the Isle of Skye, Isle of Jura, and Kintyre to Moore County in the late 1700s.  She graduated from Farm Life High School and Flora McDonald College in Red Springs, NC.
Sarah Margaret was a teacher in the public schools of Gastonia, NC where she met her future husband, William A. (Bill) Stewart. They were married June 6, 1957 in her home church, Eureka Presbyterian, and they immediately moved to Memphis, TN where Bill attended Southwestern at Memphis (now Rhodes College) and Sarah Margaret continued teaching in the public schools. She did the same in Richmond, VA while Bill completed his studies at Union Theological Seminary.  In the decades after Bill's ordination as a Presbyterian minister, they served together in a number of pastorates including Morven, NC, Charlotte, NC, Cheyenne and Burns, WY, Gloucester, VA, and several small churches in the Sandhills including Cypress Presbyterian, Cameron Hill Presbyterian, Lakeview Presbyterian and Union Presbyterian. They were a complementary pair with Bill providing visionary pastoral leadership and Sarah Margaret giving loving service to the community.  She taught Sunday School, participated in various Presbyterian women's groups, was a substitute teacher in her children's schools, and served as a precinct judge for elections.  She was also an ordained Presbyterian Deacon.  Sarah Margaret and Bill raised three children together, and it would be hard to find a better mother anywhere.  She instilled the values of honesty, integrity, and faithfulness, and she showed them how to live life well.  Most importantly she showered them with unconditional love which they in turn gave back to her.          
Sarah Margaret's life experiences spanned more than her 92 years.  She was raised in the Carolina Scot culture of small farms in Moore County where the affairs of family, extended family and relationships, and the local church took precedence.  She heard first-hand accounts of ancestors who remembered clearly the mid-1800s and was raised in a community where little had changed in the decades preceding her.  Her ability to recall familial relationships in the community was remarkable and she could well be called a 'tradition bearer'.  She loved to work on the farm and had especially fond memories of working the tobacco which was the cash crop.  Throughout her life, growing a garden, canning and freezing      the produce, and tending her flowers were passions wherever she lived, but especially on the home place.
Sarah Margaret was true to, and had a deep, abiding faith.  She was a student of the Bible and supported her churches in many ways.  She especially loved the Psalms and memorized several.  The 23rd, 24th, and the 100th may have been her favorites.  She encouraged others to memorize the Psalms, the Lord's Prayer, the Apostle's Creed, and the Westminster Shorter Catechism and believed that once those were committed to memory, they could be called upon in times of need and no one could take them away.
Sarah Margaret was preceded in death by her husband of 54 years, the Rev. William Andrew Stewart, Jr., father Cary Lee McLeod, Sr., mother Rozella Jane McCallum McLeod, brother Cary Lee McLeod, Jr.      sister-in-law Martha Frances Stewart Franklin, and brothers-in-law Eldon Fountain Thornton and Roy Douglas Williams.  She is survived by sister Jane McCallum McLeod Thornton, Elizabeth Ann McLeod Williams, brother-in-law Ernest Waldo Keith Franklin, daughter Rachel Stewart (Jeffrey Ruppenthal), son Wiley Ward Stewart, son Alexander McLeod Stewart (Carol), grandson Ian McLeod Ruppenthal, grandson Samuel Fiske Ruppenthal, granddaughter Martha Grace Stewart, granddaughter Virgie Elizabeth Stewart, grandson Palmer Lloyd McLeod Stewart, two nephews, and six nieces.  
A Service of Witness to the Resurrection will be held at 2pm on Friday, November 17, 2023 at Union Presbyterian Church near Carthage.  The Rev. Dr. Jay Coker, and Revs. Madeline and Jeff Mercer will officiate.  The family will receive friends in the fellowship hall following the service.  The family will also receive visitors at the home. 
The family would like to thank the wonderful staff of First Health Hospice House and Brookdale Pinehurst.  The family requests that in lieu of flowers, memorials may be made to Union Presbyterian Church, PO Box 898, Carthage, NC 28327. 
 In the words of the McLeod motto, "Hold Fast."
Fry and Prickett Funeral Home is assisting the family.
Condolences on line at pinesfunerals.com
Services
Memorial Service:
November 17, 2023 2:00 pm
Union Presbyterian Church
2000 Union Church Road
Carthage , NC 28327
910-947-3890

Add to My Calendar
America/New_York
2023-11-17 14:00:00
2023-11-17 14:00:00
SarahMargaretStewartMemorial Service
Memorial Service
2000 Union Church Road,Carthage , NC 28327
Memories Timeline
Guestbook
---