Shirley Fuhrmannek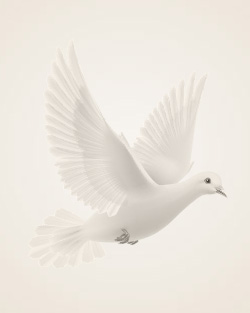 A Biography of Shirley June Fuhrmannek
Shirley June (Funk) Fuhrmannek was born April 25, 1936 in Worthington, MN to Lillian Irene and August Phillip Conrad Funk. She was the youngest of three children and sister to Dean and Eugene Funk. She grew up in Worthington where she attended and graduated from Worthington Senior High in 1954 and had a distinguished school career. Shirley was a member of the National Honor Society and Band where she was lead French horn chair and an All State selection. The band won numerous awards and was selected to represent the Midwest at a national band competition. She was also actively involved in choir where she performed as an alto. Shirley went on to college and graduated from Worthington Community College with a degree in Business and soon found employment working at the local radio station, KWOA. Her career progressed while there and soon she was hosting her own radio show, Across the Garden Gate. The show focused on local issues and interviews with news makers at local, state, and national levels (such as Mrs. Hubert Humphrey, wife of the Vice President).
It was during her tenure at KWOA that she met Gunter Fuhrmannek on a blind date to a show in the Twin Cities. The two were soon engaged and married on May 14, 1960 in Worthington, MN. There they resided and began their own family with the birth of son Curtis in 1962 and daughter Kristin in 1965. Shirley focused her life as a professional homemaker during this time and the subsequent move to Phoenix, AZ in 1967 for Gunter's opportunity to work with Ping Golf. They remained there until returning to Worthington in 1970 where the family started their own golf company, American Precision, with Shirley acting a Business Manager. She worked diligently and successfully at this position during the entire existence of the company while in Worthington and the eventual move to the Sandhills in 1984 and into the early 1990s. Shirley and Gunter soon moved back to Arizona where she worked with her brother Dean at Joyce's Services. They returned back to Pinehurst in 2002 where she had been enjoying retirement and spoiling grandkids. During her entire life, Shirley was active in churches she attended and their respective choirs singing in groups, duets, and performing solos. She was known and respected for her rich and powerful voice which was truly a gift. She was also an accomplished golfer winning numerous couples and team events. She made history at Worthington Country Club where she, Gunter, Kristin, and Curtis won the Mother/Daughter, Mother/Son, Father/Daughter, and Father/Son club championships on the same day!
Shirley passed away on Monday, February 22, 2010. Left with fond memories and warm hearts from her life of love is her husband of nearly 50 years, Gunter Fuhrmannek; daughter Kristin and Shirley's grandson, Zachery; son Curtis and his wife Stephanie along with Shirley's granddaughters Rachel, Anna, Emily, and Sarah; and her brother Dean and his wife and family. She was preceded in the resurrection by her parents and infant brother Eugene.

A memorial service will be held 11:00 AM Friday at Our Savior Lutheran Church conducted by Pastor Scott Homesley and Pastor Pam Northrup.
Memorials may be made to: Our Savior Lutheran Church, 1517 Luther Way w Southern Pines, North Carolina 28387.

Memories Timeline
Guestbook
---