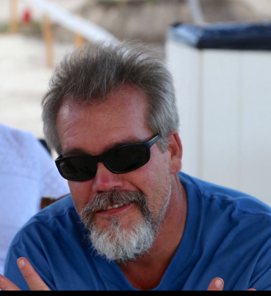 November 14, 1964 ~ February 24, 2020
Steven Jarl Kraut, age 55 of Park Ridge, Illinois passed away peacefully February 24, 2020 at his daughter and son in law's home in Raeford.
Private memorial services will be held at a later dates.
Steven was a native of Cook County, IL and was a son of the late Morris Jarl and Julianne (Olson) Kraut. 
Steven (Steve) was born to Julianne and Morris Kraut in Park Ridge, Illinois in November 1964.  He graduated from Lake Forest High School in Lake Forest, Illinois in 1982. From there he continued his education at Wake Forest University in Winston Salem, North Carolina.  He graduated from Wake in 1988 with a Bachelor of Science in Accountancy. While Steve was at Wake Forest, he joined the Sigma Pi Fraternity, where he was treasurer for a year. After graduation Steve married Ann Richards of McCain, North Carolina in 1989.  Marrying Ann also gave Steve two daughters, Leanne and Lori. After getting married, Steve and his new family moved to Charlotte, North Carolina and eventually to Nashville, Tennessee by way of Memphis. After the early stages of his professional career, Steve returned to school in 1993 pursuing a career in law at Nashville School of Law in Nashville, Tennessee, graduating at the top of his class in 1997.  While attending law school, Steve along with his partners, opened National Information Resources. Later that same year, rather than practicing law, Ann and Steve moved back to his native Chicago area to assist his father in the management of American Feeds and Livestock. While in Illinois Steve and Ann were blessed with two beautiful grandchildren, Timothy and Thomas. After running the family business for some time, Steve became the Executive Director of the American Veal Association (AVA).  At the AVA Steve coordinated lobbying efforts at the US federal and state levels. He also setup and accounted for the organization's presence at key industry trade shows and conventions. In addition to these responsibilities, Steve prepared and maintained the company's financial records. In 2007, Steve moved on to his next venture which took him and Ann along with daughter Lori and grandsons Timothy and Thomas to the Isle of Man, an island located in the Irish Sea off the coast of England.  On the Isle of Man Steve went to work for PokerStars, at the time, the largest online poker company in the world, as Director of Corporate Affairs. In that role Steve was responsible for hiring and coordinating lobbyists. Additionally, he used his legal background to advise other departments on legal matters and the potential ramifications as to how their activities might impact the overall organization. He also served as company representative at industry related conferences and trade shows throughout his tenure.  In 2016 Steve and Ann decided to embark on a new adventure and purchased Lone Star Grill and Cantina located on Ambergris Caye in Belize, Central America. Belize is where they have since made their home, running the restaurant and enjoying Caribbean life. 
Steve has always had a wide range of interests including sports, music, food, and among other things, travel.  Steve was always an avid sports fan. He loved everything from football and baseball to cricket and boxing. He has played in many fantasy leagues over the years, having had fantasy baseball, basketball, and football teams to name a few.  He also looked forward each year to the annual "game day weekend" where he and a group of friends from all over got together for a weekend of strategy and a battle of wits. Steve had an incredible passion for music and even attended the Montreux Jazz Festival in Montreux, Switzerland….. twice.  He had an extensive album collection and was also a talented piano player, having the ability to play by ear. Steve enjoyed eating good food as well as cooking it. He was famous for his chili and barbeque recipes. He spent many hours perfecting cooking processes and BBQ sauce and rub recipes. Steve also enjoyed trivia and spent many nights with the family playing trivia games.  In addition to the family game nights Steve also enjoyed trivia night in Belize which became a weekly tradition among him and his friends. Perhaps one of Steve's greatest passions was travel. From the traditional family Christmas' in St. Croix to the many places he has been since, Steve has always been passionate about exploring and seeing new things. Over the years his adventurous spirit has taken him to many places including Italy, Hungary, Austria, Amsterdam, Germany, Ireland, and Prague.  He became especially fond of the Asian countries he visited, but his heart truly belonged to South Africa, more specifically Kruger National Park. Kruger National Park is 7,580 miles of a mostly untouched game preserve. Over the years, Steve and Ann visited the park nine times; whether alone or with friends or family, each trip was as unique as it was amazing. One of their favorite trips was when they took their grandsons. Kruger was beloved to Steve, and also many others, because he shared it with them.
Steve Kraut lived his life to the fullest.  Over the past few months he has said several times he has no regrets.  He said he lived his life on his terms and has seen and done so many amazing things that others will never have the opportunity to do, and for that he was grateful. 
He is survived by his wife Ann Richards Kraut; daughter Leanne Calloway and husband Steven of Raeford, daughter Lori Phillips and husband Eddie of the Isle of Man; brother, Daniel Kraut and fiancé Carmen of Spain; sister, Tamara Grassfield and husband Bob of Mundelein, IL; grandsons Timothy & Thomas and several nieces and nephews.
In lieu of flowers, donations can be made to the following:
http://www.sanparks.org/fundraising/payment.php?p_frid=57159
http://www.sanparks.org/fundraising/payment.php?p_frid=57138
https://sagahumanesociety.org/get-involved/#sponsor
Memories Timeline
Guestbook
Sign the Guestbook, Light a Candle