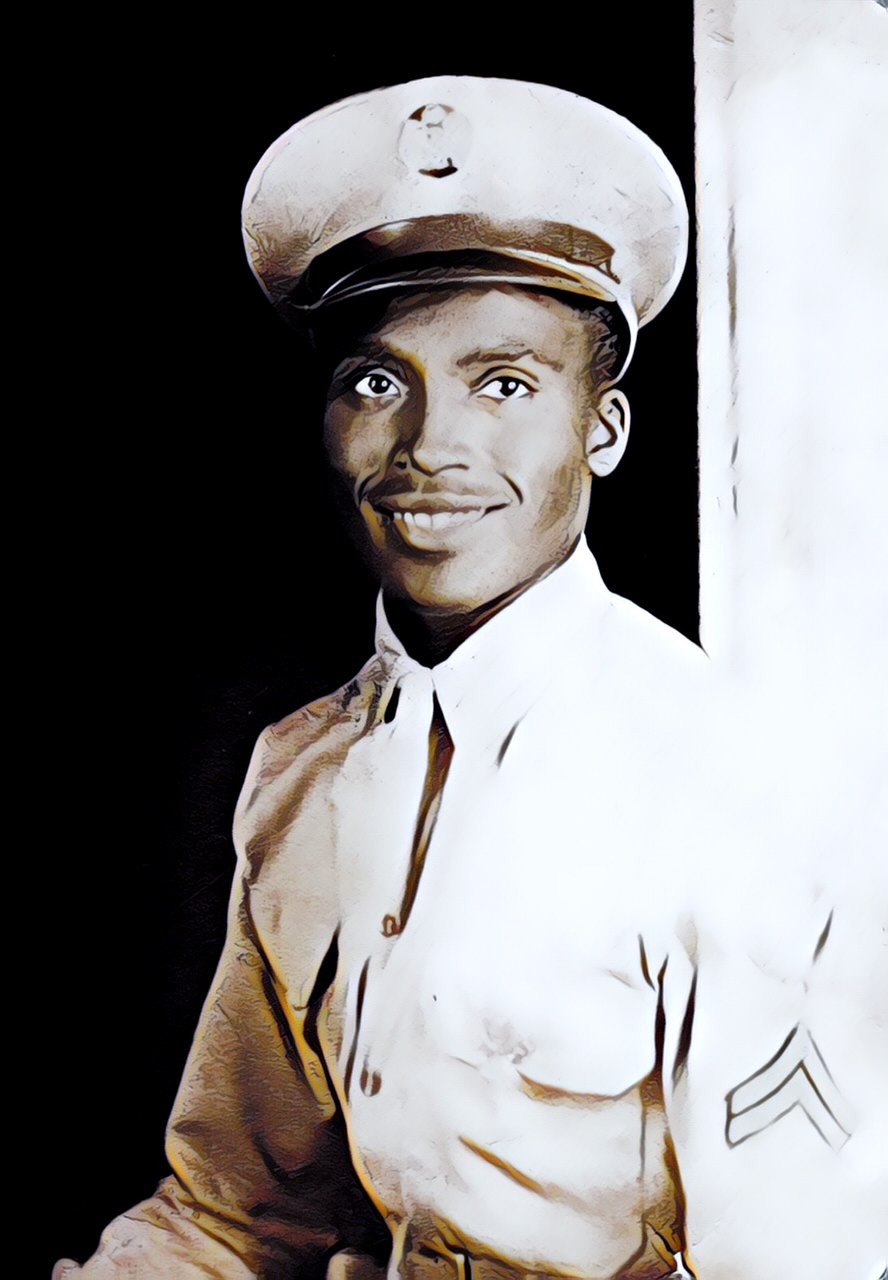 June 27, 1922 ~ October 20, 2020
Thaddeus Whittier Gay, Sr., proud WWII Army veteran, lifelong entrepreneur and last living family member from The Greatest Generation, passed away peacefully at the youthful age of 98 on Tuesday, October 20, 2020 at his granddaughter's home in Pinehurst. 
Thaddeus was born on June 27, 1922 in the living room of his grandmother's Richmond County home. He was the third born of William and Marvin (Leak) Gay's eight children but was the last of his siblings to pass. The Gay family settled in the West Southern Pines area in the mid-1920s, where all the siblings attended the historic West Southern Pines "Rosenwald" School. Thaddeus graduated high school in the early 40's as part of the first class that completed 12 years of high school education after the General Assembly changed from the traditional 11 years of education. Upon graduation, he briefly attended North Carolina A&T State University before enlisting in the US Army during the height of WWII. He served in New Guinea and the South Pacific, receiving the Asiatic Pacific Service Medal with a bronze service star, Good Conduct Medal and World War II Victory Medal. In 1944, after his honorable discharge, he attended the Engineering Drafting School at Camp Sutton. 
Thaddeus was a true entrepreneur from an early age, having opened a makeshift "neighborhood store" on the side of his house at the age of twelve. Having left his university pursuits behind to enlist, he returned to his entrepreneurial roots after completing his military service. A keen observer and a quick study, he used these skills to learn house painting and other trades. He would get work using skills he already had but would stick around on his own time to watch other tradespeople at work. He studied them, asked questions and even offered free assistance. Before long he would have a newly acquired skill that he could use and market. Against all odds, he became an entrepreneurial success running a house painting business and a printing business where he owned and operated his own printing press. He often discussed with his family how type setting is a lost skill and artform that fell victim to the digital age. He was proud that he created things with his own two hands—without the ease of cutting, pasting or spell-check.
As a consummate student of life, Thaddeus was always curious, always looking for new information to absorb and share with others. He always asked questions and read everything that he could get his hands on—including encyclopedias. He challenged those around him not to accept status quo, but to question the norm and then think of ways to improve upon it. He lived his life by the belief that one should leave this Earth better than it was when they arrived; that leaving a legacy of wealth for the future generations was paramount. Not just monetary wealth, but a wealth of knowledge and wisdom, a wealth of culture, a wealth of integrity and a wealth of pride in oneself and one's community—so that they might grow and build upon this foundation to the benefit of those that come after them.
An industrialist to his core, Thaddeus designed several inventions for which he sought patents, but extended his resolve far beyond his own personal aspirations. He saw opportunities and prospects within his community, envisioned a revitalized West Southern Pines and shared these dreams with the next generations. He could often be heard telling tales of yesteryear when residents created traditions, explored pathways to self-sufficiency (such as household or community farming), started businesses to fulfill their own community needs, and passed all of these endeavors down to their families. To this end, he fought to keep old traditions alive by participating in several community garden initiatives and by faithfully attending his weekly meeting with the Bid Whist Club. He also advocated tirelessly on behalf of many organizations, including the West Southern Pines Civic Club, the Rufus L. McLaughlin American Legion Post 177, the Southern Pines Land and Housing Trust and as a lifetime member of the NAACP.
With an undeniable charisma and magnetic charm, Thaddeus loved gatherings of friends and family. He could always be found at the center of the action—especially if good food were involved. He could light up any room with his warm smile and contagious laughter and, given half the chance, would "show you how it was done" on the dance floor. In the hearts of all those whose lives he touched; the echoes of his joyous refrains will live on.
Thaddeus was preceded in passing by his parents, William and Marvin (Leak) Gay; wife, Mary Elizabeth (Dumas) Gay; sisters, Willie Eroshia and Orilla Mae; brothers, Curtis Alphonso (Sr.) (and wife, Ola), Marvin Fulton (and wife, Lila Mae), Benjamin Garner, James Ivan and Charles Thero; son Thaddeus Whittier (Jr.); son-in-law, Thomas Akaaer DeGarr; nephew, Curtis Alphonso (Jr.); niece, Juanita Brown Miller; great-grandson, James B. Miller (Jr.) and a host of others that will welcome him to his eternal Home.
He is survived by two daughters, Europa Gay of Riverdale, NY and Antoinette (Gay) Williams (and husband, Chris) of Lakeland, FL; a daughter-in-law, Karla Whitlock Gay of Reidsville, NC; a sister-in-law, Nena Gay of San Diego, CA; three nephews, Sacah ("Whittier") Teeus of San Diego, CA, Pierre ("Bebe") Alston (and wife, Mable Brunson-Alston) of Washington, D.C. and Charles ("Terry") Gay of San Diego, CA; two grandchildren, Ariadne DeGarr (and husband, James B. Miller (Sr.)) of Pinehurst, NC and Katrina Brand Young of Richmond, VA; three great-grandchildren, Semaj Miller of Tobyhanna, PA, Christmas DeGarr-Miller of Pinehurst, NC and Aldyn Young of Richmond, VA; grandnieces and nephews, great-grandnieces and nephews and even great-great-grandnieces and nephews who will carry his love and his lessons with them always.
In addition to his immediate family tree, Thaddeus was blessed by a vast adopted family including a brother, Dwayne Stevenson; children, Arthur and Julie Birner of Aberdeen, NC; grandchildren Natasha Plair and Ramona Plair of Southern Pines, NC, Veronica Miller (and husband, David Çeja) of Astoria, NY, Jessica Thomas of Aberdeen, NC, Sgt. Michael Birner (and wife, Katherine) of Middletown, NY and Chelsea Birner of Aberdeen, NC; great-grandchildren, Iyanna Plair Baker and Dayanara Plair of Southern Pines, NC and Izaia Birner of Aberdeen, NC; his comrades and auxiliary from the Rufus L. McLaughlin American Legion Post 177; his partners in empowerment from the West Southern Pines Civic Club, his fellow masters of strategy and trash-talk from the Tuesday Bid Whist Club; his brothers and sisters in the struggle from the Moore County NAACP and a host of other extended family and friends that will cherish his memory.
Thaddeus's family would like to thank Dr. S. Ogunwo, Tawana, Rhonda and all other specialists and team members that cared for him at the Fayetteville VA Medical Center through the years. A special thank you is also extended to the ER, Reid Heart Center and RHC 3rd Floor ICU, Home Health Care, Palliative Care and Home Hospice Care teams of FirstHealth Moore Regional.
Combined public viewing and military honor activities will be on Sat., Nov. 7th and will begin promptly at 11:00am outside of the Community Congregational Church in downtown Southern Pines. Activities to include a flyover by The Bandit Flight Team, and a "final march"/caravan parade down Pennsylvania Ave. to the Woodlawn Cemetery.
Services are entrusted to Powell Funeral Home. 
Online condolences may be made at PinesFunerals.com
Services
Add to My Calendar
America/New_York
2020-11-07 11:00:00
2022-01-25 01:00:00
Thaddeus Whittier Gay Public Viewing
Public Viewing
141 N Bennett Street,Southern Pines, NC 28387
Memories Timeline
Photo Gallery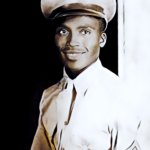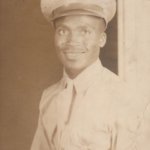 Guestbook
Sign the Guestbook, Light a Candle