Thomas Utterback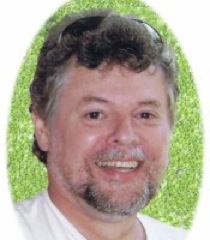 August 11, 1962 ~ February 10, 2011
Goldston:
Thomas 'Tom' Utterback, age 48, of Goldston, North Carolina, passed away Thursday, February 10, 2011, at the FirstHealth Moore Regional Hospital in Pinehurst, North Carolina.
He was born August 11, 1962, in Rowan County, Kentucky, and is the son of Chalmer and Phyllis Fultz Utterback of Morehead, Kentucky.
In addition to his parents, he is survived by two brothers, William (Hattie) Utterback and Doug (Valerie) Utterback, all of Morehead; three nephews, Mel, Josh and Garrett; one niece, Heather; two great nephews, Trevor and Justin; and three great nieces, Kiley, Destiny, and McKinsey. One sister, Donna Utterback Markwell, preceded him in death in 1980.
Tom graduated from Rowan County High School in 1980 and was a carpenter and former employee of Palm Harbor Homes in Siler City, North Carolina. He enjoyed playing music and had been a collector of guitars for many years. He was also an avid golfer. Tom was a Christian and member of the Cornerstone Baptist Church in Carbonton, North Carolina.
Funeral services will be 1 p.m. Monday, February 14, 2011, at Northcutt & Son Home for Funerals Memorial Chapel with Pastor Robert Kidd and Pastor Willis Adkins officiating. Burial will follow in the Bailey Cemetery.
Pallbearers will be Mel Utterback, Josh Utterback, Garrett Utterback, Allie White, Mike Kelsey, Phillip Hollan, and Tony Gregory.
Visitation is after 3 p.m. Sunday, February 13, 2011, at Northcutt & Son Home for Funerals.
Memories Timeline
---