Tony Parker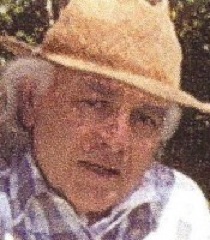 April 13, 1937 ~ June 23, 2010
Anthony Elwood 'Tony' Parker, 73, passed on Wednesday, June 23rd, 2010 of a sudden heart attack.
Tony Parker was a husband, brother, father, and grandfather. He served the town of Southern Pines and the County of Moore. Tony Parker will be remembered for being a public servant and businessman. He was at peace when he was working hard and helping others.
Tony Parker was born in a tenant house owned by Pinehurst, Inc. on April 13, 1937. His father, Dempsey Elwood Parker, was employed as a groundskeeper at the Pinehurst golf courses and his mother, Pauline Moore, was a practical nurse. His parents are from families with deep roots in Moore County, for many generations.
Educated in Moore County and known for his athletic ability, Tony attended Guilford College for two years. He then worked as a real estate appraiser, working all over North Carolina from the mountains to the coast.
He spent eight years in the Army National Guard, achieving the rank of Sergeant E-6.
Many will remember him as the long-time, former owner-manager of Parker Hardware & Supply Co. for twenty-five years in Southern Pines as well as Parker Real Estate & Appraisal Co., and more recently Tee Pee Collectibles in Cameron.
Tony was an active political participant and former two term Moore County Commissioner.
Active in community affairs, Tony was a past member of the Jaycees, Rotary, Elks, Southern Pines Volunteer Fire Department, Community Congregational Church, Historical Society, Genealogical Society, Wildlife Club, and Farmers Market Committee. He served on the boards of the Moore County Public Library and Department of Social Services.
His hobbies included genealogy and local history. He was a big collector of coins, knives, and guns. He was a lifetime member of the National Rifle Association and Sons of the Revolutions. He authored the Guide to Moore County Cemeteries.
For the past seventeen and a half years, Tony has served the community as Moore County's Historian based within the County Library System. He made himself available to advise anyone who was interested in his passions, local history and genealogy.
Tony is survived by his wife of almost 40 years, Doris Wallace Parker, brother, Robert Grier Parker of Glen Allen, Virginia, son, John Dempsey Parker of Raleigh, and three grandchildren, Lila Jeannette, James Dempsey, and Sawyer Davis.
Tony Parker valued hard work, self-reliance, sacrificial service, freedom, family, the great outdoors, entrepreneurship, and America's promise of life, liberty, and the pursuit of happiness. Tony was a storyteller. He was down-to-earth and had a fighter's spirit. Tony Parker was a team player, a team builder, and a team leader with high expectations of himself and others. He was big-hearted, spirited, warm, and dependable to his family and friends. His grandchildren remember him as being simply wonderful, fun, and a joy. He had a loud growl and a big laugh.
In lieu of flowers, gifts can be made to the Moore County Community Foundation in honor of Tony Parker for the purpose of strengthening Moore County in ways that honor his values and concerns. Donations can be sent to PO Box 2708, Southern Pines 28388.
Services will be held on Saturday, June 26th, at 11am at Powell Funeral Home in Southern Pines, burial will follow at Mt. Hope Cemetery.

Memories Timeline
Guestbook
---