W. Evans Lomax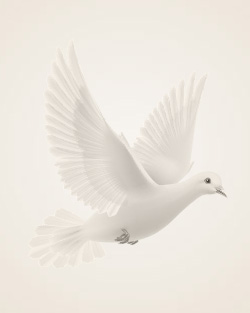 Worth Evans Lomax, 59, of Carthage, NC passed away Friday morning, leaving for only a short time his daughter, Kelly Lomax McCaskill of Apex, NC; son Layton Lomax of Wilimgton, NC; and sister Vicki Dill of Lyndonville, VT as surviving family. Evans raised his children up in the church, and taught them to love The Lord Jesus Christ. He was truly a dedicated and loving father, and worked hard to provide for his children's needs, and too often their wants. His children were blessed to have him as a father.
He enjoyed greatly visiting with friends and family - so many touched his life and helped him through tough times, while sharing laughter with him during the good; His family is forever greatful to all of them. He loved to fish in small ponds or in the ocean, and to hunt Dove in the fall. He enjoyed learning new things about nearly every subject, and believed strongly in the value of our country's constitution.
He persevered when life was at its darkest, broke out from these troubles, and continued to live as fully and happily as before. His greatest happiness however, was being with the people he loved. No memorial or words can express how much he will be missed. His son and daughter look forward to hugging him again in the future, and know he is preparing for that as well. Until then, he will enjoy his new perfect body, and fellowship with The Lord.
A private memorial service will be held by the family at a later date.
His family will receive friends 5:00 —7:00 P.M. Sunday at Fry and Prickett Funeral Home in Carthage and at other times at the home of Betty Lomax Normandin, 15 Stones Throw, West End, N. C.

Memories Timeline
Guestbook
---