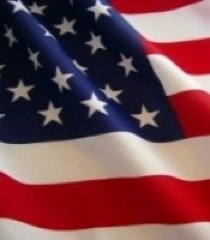 January 30, 1916 ~ September 19, 2013
William Charles Cray, 97, journalist and author, husband and father, veteran and patriot, passed away on Thursday, September 19, 2013, at St. Joseph's of the Pines Health Center.
A resident of Southern Pines since retirement, he was predeceased by his beloved wife, Mary, on February 10, 2013. They shared 71 blessed years together.
William Cray was born to Louise Steinbuck and William Cray on his mother's birthday, January 30, 1916, in Barrington, IL. Educated in a one-room school house by his father, he graduated from New Trier High School in Winnetka, IL and from Northwestern University, earning a degree from the prestigious Medill School of Journalism. He was sports editor of the Daily Northwestern column 'Speaking of Wildcats.'
He began his writing career as sports editor of the Kewanee Star Courier where he met and married his bride on June 1, 1941. After Pearl Harbor, he immediately volunteered for active duty, serving in the Pacific as a deck officer on a landing ship. He saw action in The Philippines, Dutch East Indies and the landing of Japan..
A devoted husband and father, he wrote daily letters to his wife and young daughter, many of which took months to reach the shores of the U.S.A. One very beautiful paragraph reads 'VICTORY LETTER: My darling Mary, Praise the Lord and stow the ammunition! It is over! And joy runs in rivers over the tortured lands of earth. The hideous god of fascism lies in the dust, wiped off the face of the future as a military menace, still to be erased as an ideological factor...the gigantic tasks lie ahead, but that should not dull the bright happiness of this moment. Peace. It is wonderful. Of course, my darling, it all comes down to a personal equation, and what does it mean to me. How soon I can get home to you and our precious baby!'
Resuming his writing career in 1946, he worked as a publisher of children's books and encyclopedias for United Educators in Chicago before joining the pharmaceutical industry as a public relations executive. He retired as Vice President of the Pharmaceutical Manufacturing Association in Washington D.C. before moving to Southern Pines in 1981. He learned to love a challenging golf game and delighted in a lawn of pine needles rather than grass.
Bill Cray authored several histories of organizations in the health care field, including centennial books for Miles Laboratories and Abbott Labs. His pro-bono writing after retiring included 'In Love and Service: A History of Moore County Hospital' and 'The Pharmaceutical Manufacturing Association--The First Thirty Years.' He also supported the founding of the hospice programs in Moore County with brochures and articles.
With his passing, Bill Cray joins the thousands of WWII veterans who protected their future generations. He will be lovingly remembered as a man who set amazing examples of kind, gentle and generous behaviors even to the last moments of his long life. He will forever be missed by his two daughters, Karen Lynne Cray Smith (F. Samuel Smith) and Cathy Lee Cray Kalina (Kenneth B. Kalina), four grandchildren and five great-grandsons, a sister, Julia Cray Kennedy, and many devoted nieces and nephews.
William C. Cray will be buried next to his beloved wife in a private family service at Bethesda Cemetery, Aberdeen.
The family requests that those who wish to make a memorial contribution send a donation to FirstHealth Hospice Foundation, 150 Applecross Road, Pinehurst, NC 28374.



















Memories Timeline
Guestbook
Sign the Guestbook, Light a Candle