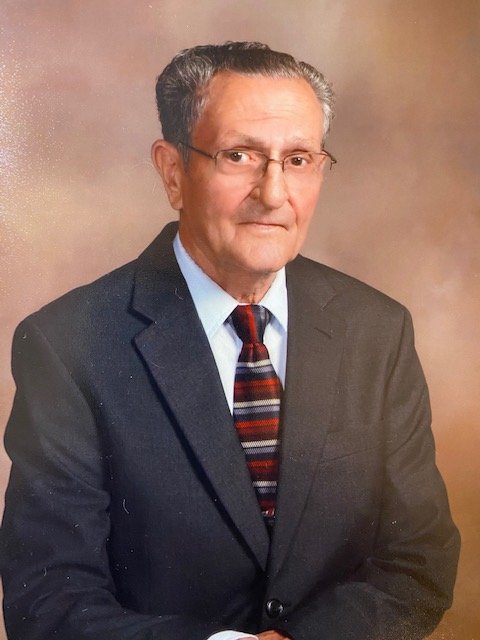 November 5, 1933 ~ December 5, 2020
William Taft "Bill" Maness, 87, died peacefully, Saturday, December 5, 2020, at Parkview Retirement Village in Sanford.
Bill Maness was born in Pineville, NC and raised on his father's farm in Moore County, NC near High Falls and was the oldest son of 7 brothers and sisters. He spent 48 years working for the railroad. He acquired an interest in railroading at a young age, primarily due to a neighbor who ran a steam engine on the old Norfolk & Southern Railroad bordering his family's farm. The sound of the whistle from a distance was a signal for him to ride his bicycle to a nearby road crossing to inspect the passing train. There were no portable radios at the time, only hand signals for communication, which he learned from his railroad engineer friend. He was rewarded for his train inspection efforts with candy, which was a real treat during the Depression era. By the age of 16, he had learned the Morse Telegraph Code. After graduating high school, he applied for and was accepted into an operating and safety rule training program with the Seaboard Air Line Railroad Company. After 6 months, he was certified and accepted a train order operator position in Roanoke Rapids, NC where he called home for 69 years.
          Bill was a Korean war veteran, served 4 years in the Army, and attained the rank of sergeant. After being discharged, he returned to his railroad job in Roanoke Rapids, married his wife in 1955, went to college under the GI bill, and raised four sons. He remained employed with the railroad working between Raleigh, Roanoke Rapids, Rocky Mount, and Portsmouth, Virginia. He had a fulfilling career serving the roles of passenger agent, freight agent, supervisor agent, engine and train service positions, terminal manager, and finally,
Train-Master on the Portsmouth SubDivision. He was instrumental in having a new brick terminal office built on Roanoke Avenue before retiring in 1998. He proudly served in the Lions Club of Roanoke Rapids for more than fifty years and was awarded the Golden Lion in 2016. In his retirement, he enjoyed his family and working in his yard. 
Bill was preceded in death by his mother Ola Starnes Maness, father Alex Taft Maness, sister Dorothy Ann Maness, and brother Russell Gene Maness of Carthage. He is survived by his wife Remell Maness of Roanoke Rapids; three sisters, Elaine M. Smith of Siler City, Carolyn M. Bunnell of Sanford, and Sylvia M. Gibbons of Robbins and one brother, Bobby Maness, of Seagrove; four sons and their wives, Buddy and Lyn Maness of Roanoke Rapids, Tony and Debbie Maness of Apex, Chuck and Molly Maness of Sanford, and Jeff and Mary Maness of Raleigh; 9 grandchildren; and 2 great-grandchildren.
Pastor David Woodhouse will conduct services Wednesday, December 9, 2020 at 1:30pm at Kennedy Funeral Home in Robbins. Burial, with military honors will follow at the Pleasant Hill United Methodist Church in Robbins. 
Arrangements are being handled by Kennedy Funeral Home at 241 N. Middleton St. in Robbins where the family will receive friends Wednesday, December 9, 2020 from 10:30-11:30a.m. 
Memorials may be made to Rosemary United Methodist Church, 900 Jackson Street, Roanoke Rapids, NC 27870.
Condolences on line at pinesfunerals.com
https://www.tributeslides.com/tributes/show/DXL85MKSM8JLHYKL
Tribute Video
Memories Timeline
Photo Gallery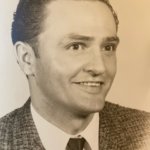 Guestbook
Sign the Guestbook, Light a Candle